Labour and Conservatives announce new housing policies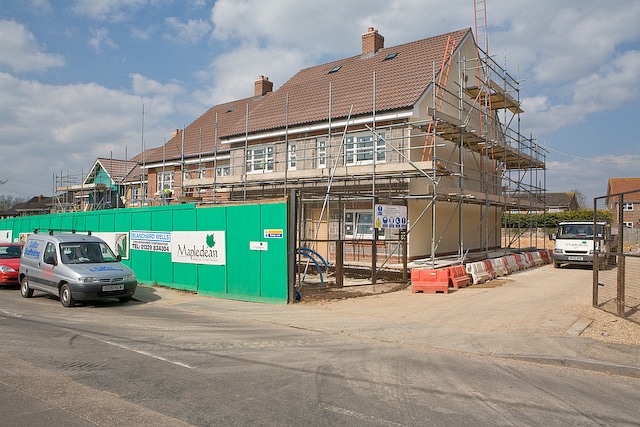 Poll tracker: CON 42%, LAB 29%, LD 14%, BXP 5%, OTHER 7%
Source: FT Poll of Polls
Following the head-to-head debate between Boris Johnson and Jeremy Corbyn on Tuesday, substantial policy announcements by both main parties have started in earnest. Labour released their 104-page manifesto, entitled "It's time for Real Change" on Thursday, and a number of Conservative frontbenchers have been giving speeches and writing articles ahead of their expected Manifesto launch "next week".
James Cleverly, Conservative Party Chairman, has written on what sort of housing policies we can expect in the upcoming manifesto in a piece for PoliticsHome, saying:
"We will build a million more homes in the next five years and introduce long-term, fixed-rate mortgages requiring a deposit of just 5 per cent. Under our First Home Scheme, homes will be sold at a 30 per cent discount to local first-time buyers.
To empower renters, we will end no-fault evictions … and introduce a lifetime rental deposit, meaning that renters will no longer have to save for their next deposit while their money is tied up in an old one."
Further policies were announced in a speech by Rishi Sunak, Chief Secretary to the Treasury, saying:
"Evidence shows that by adding significant amounts of demand to limited housing supply, purchases by non-residents inflate house prices. That is why we are introducing a higher rate of stamp duty for non-UK residents that will help to address this issue".
The proposed additional SDLT will be set at 3% and "would be charged on top of all other stamp duty already payable, including the 3% surcharge on second homes and buy-to-let properties that took effect in 2016."
Meanwhile, in the Labour manifesto, Jeremy Corbyn promised the biggest affordable house building programme since the 1960s, including 100,000 new council houses a year by 2024. Shadow Housing Secretary, John Healey said the state was going to "intervene in the housing market" adding that "the market isn't working".
Labour spokesperson Angela Rayner promised to protect the green belt, saying the houses would be built on "brownfield sites and unused public sector land".
Labour says its £75bn plans will be funded by the £150bn Social Transformation Fund – a pot it says it will use to "repair the social fabric" across the country. Homes would be built and run by local authorities, with rent payable to those councils.
Labour also promised 50,000 "genuinely affordable homes" a year to be offered through Housing Associations – scrapping the current definition of "affordable" and replacing it with one linked to local incomes.
Previous Articles