Labour Party launches 'Planning Commission'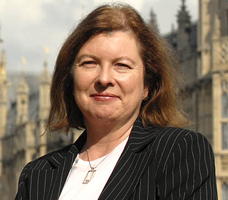 At last week's Labour Party conference in Liverpool, Shadow Minister for Planning Dr Roberta Blackman-Woods MP launched the party's first 'Planning Commission'. Labour's National Policy Forum has several policy commissions, which examine specific policy areas, and are co-convened by  Shadow Secretaries of State and a member of Labour's National Executive Committee.
The work of the National Policy Forum culminates in the manifesto produced for each general election; and so the formation of a dedicated policy commission is an indicator of the importance the party is placing on perceived issues in the planning system.
At the Commission's launch last week Roberta Blackman-Woods described the move as a "root and branch rethink" of the planning system to deliver a "system of Local Plan making that is genuinely democratic."
The Commission aims to develop detailed policy for a planning system which puts neighbourhood planning at its heart, with communities deciding what their areas will look like in twenty-five years' time. Dr Blackman-Woods is putting forward an argument for detailed, early planning with maximum local involvement, which she says will make way for a smoother planning application process down the line, particularly for allocated sites.
The Commission will also be looking into the appeals process, with Ms Blackman-Woods suggesting "the Planning Inspectorate is in our sights."
The Planning Commission will consult local councillors, local planning departments and industry experts, will include representatives of RICS, RIBA, the British Property Foundation and the Federation of Master Builders. The Commission will be publishing a 'call for evidence' on 25 October, before holding regional meetings across the country for the next year, and will look at a broad range of planning issues before narrowing its focus.  The Commission's finding will be published next year, and will shape Labour's planning policy going forward.
As one of only nine dedicated policy commissions in the Labour's National Policy Forum, it is clear that this is an area that the party views as critical to their success in future elections.
Previous Articles