Labour Party manifesto 2015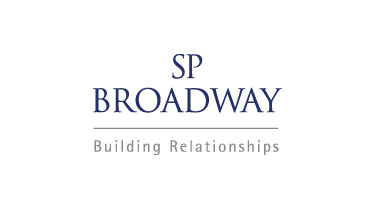 The Labour Party has published its 2015 general election manifesto, 'Building a Better Britain'.
'I take a simple view', Ed Miliband writes in the foreword.  'We are a great country, but we can be even better.'
'The fundamental truth that runs through this manifesto is that Britain will only succeed when working people succeed.  It is an idea at the heart of my beliefs.  And it drives our better plan for a better future.' 
The party's plans for housing are detailed on pages 45 and 46:
'We will make sure that at least 200,000 homes a year get built by 2020 – almost double the current level – by implementing the recommendations of the Lyons Review.  It is only by building more homes that people's aspiration for home ownership will be fulfilled.'
Published in October 2014, the Lyons Housing Review (click here to view) has 39 recommendations for an incoming Labour government.  The manifesto reproduces a number of these:
'We will give local authorities the power to give first call to first time buyers on new homes in areas of housing growth'
We will introduce greater transparency in the land market and give local authorities new 'use it or lose it' powers to encourage developers to build'
'We will increase competition in the housebuilding industry by backing small builders, including through our Help to Build scheme, and by getting the public sector building again'
'We will build more affordable homes by prioritising capital investment for housing and by reforming the council house financing system'
'We will start to build a new generation of garden cities'.

Also included is the Future Homes Fund announced earlier this month, which would invest the money saved in new Help to Buy ISAs to build new homes.
Alongside these specific measures the manifesto confirms Labour's commitment to localism as a means of delivering new homes, pledging to give communities
'more control'
over housing in their area, to encourage
'a model of citizenship based on participation and shared responsibility'
.  New housing powers will also be granted to English city and county regions through an English Devolution Act.
'Labour believes meaningful and lasting change for the better is only possible when people are given the power to change things for themselves.  Our governing mission is to break out of the traditional top-down, 'Westminster knows best approach', and devolve power and decision-making to people and their local communities.'
Labour is trying to differentiate itself from two things.  One, naturally, is the record of the Coalition, and the Lyons Review has set out a myriad of detailed measures that a Labour government should implement to boost housebuilding.  But clearly the other is the record of the last Labour government – the vaguer promises of devolution and handing power down to citizens are as much a repudiation of Labour's previous approach in office as the Coalition's localism agenda was.
It's one thing to convince voters that the country needs a change of government, quite another to convince them that you deserve another chance just five years after they turfed you out in the first place.
In short: get the electorate to believe that you can be trusted to build the new homes needed, while also persuading them that you have listened and learned as to how to deliver those homes.  Such is Labour's challenge.
Previous Articles