Lyons Review recommendations 11-20 (in full)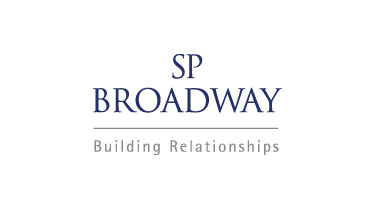 Recommendation 11: Ensuring local access to new homes
To ensure that local people can access homes built in their areas:
Local authorities should ensure that Local Plans reflect the right mix of tenures in their areas to meet local need so that local people benefit from new development, particularly increasing opportunities for shared ownership to help local people and first-time buyers afford new homes in their areas.
Local authorities should be empowered, in areas with a public stake in new housing development such as Housing Growth Areas, to ensure that a proportion of new homes are released and marketed locally before further afield so that people living locally or with strong local connections including first-time buyers get the chance to buy the homes that their local community have given permission to be built.
Recommendation 12: De-risking planning
Reduce the risk and speed up the process for planning permissions through:
Greater use of masterplanning and Planning Performance Agreements for large scale development and early engagement in planning to reduce risk, improve certainty and speed of development.
Introduction of "redline" applications for sites of less than ten units (a plan of the site with a short statement justifying the design and dealing with the likely impacts). This would allow the principle of development to be agreed before the developer is required to produce a lot of work on detailed matters (which would subsequently be subject to approval through conditions or reserved matters).
Implementing the current proposal to apply set timescales on planning authorities for signing off conditions and that where timescales are not met, they will be deemed to have been discharged. The LGA, Planning Officers Society; Home Builders Federation, British Property Federation and statutory consultees should promote the best practice guidance on the effective use and discharge of conditions to ensure it is widely adopted.
Recommendation 13: Resourcing planning
To ensure councils have the skills and resources needed for a more proactive and positive planning role:
Local planning authorities should be able to set planning fees locally on a full cost recovery basis but in return for guaranteed high levels of service. This could be piloted or rolled out with local authorities required to present a clear business case and charging schedule in consultation with developers.
Local authorities working together at strategic housing market level should pool capacity and expertise – including drawing on good practice from joint planning units and the greater capacity within ALTAS to support major development.
Recommendation 14: National spatial dimension
A national spatial assessment should be produced to draw together the spatial implications of government infrastructure and growth and economic development policies. This should include investment priorities as set out in the Sector Infrastructure Plans recommended by the Armitt Review. Based on this assessment, guidance should be issued to local authorities to inform Local Plans and major developments and ensure national infrastructure decisions are linked to opportunities to build more homes. It should also set out guidance on how housing need should be met by cities and their hinterlands; and how policies should address economic imbalance between the regions. In addition, the National Planning Policy Framework should be updated to establish a brownfield first policy with a sequential test to be applied to development.
Recommendation 15: Transparency in the land market
To ensure greater transparency in the land market, the Land Registry should open up land ownership information to the public in a similar manner as the property price paid data set and make it a legal requirement to register land option agreements, transactions and prices.
Recommendation 16: Use it or lose it
To ensure planning permissions are implemented and reduce incentives for speculating on land:
The life of a planning permission should be reduced to two years with higher fees applying for renewal of expired permissions.
Greater substantive work should be required to count as the commencement of development.
Councils should have powers to levy a charge equivalent to council tax if land allocated in a plan with or without planning permission is not brought forward within 5 years. This should be applied only where land is voluntarily put into a plan and can be demonstrated to be deliverable and should be accompanied by a mechanism for appeal.
Compulsory Purchase Order powers should be strengthened and streamlined to make it easier for public bodies to acquire land where it is not brought forward and where it is a priority for development.
Recommendation 17: Compulsory Purchase Orders
Update legislation for Compulsory Purchase powers to make them more effective as a tool to drive regeneration and unlock planned development by:
Streamlining and clarifying existing legal guidance and legislation on CPO as far as possible, to reduce uncertainty and confusion.
Streamlining the process and reducing opportunities for landowners to stall progress.
Where a CPO is contested, land valuation should be considered by the tribunal up front, to reduce timescales, uncertainty and risk for local authorities and their development partners. Amend the Land and Compensation Act to provide that where land is designated for a Garden City, or a Housing Growth Area, compensation for CPO powers should be based upon current use value plus a premium ensuring a generous return to the land owner, but ensuring the infrastructure costs can be captured from the value created by the new development. The powers themselves will rarely need to be used but will act as an incentive to landowners to enter into development partnerships.
Recommendation 18: Community Infrastructure Levy
Remove the restriction on pooling Section 106 contributions for both strategic and mitigating infrastructure on strategic and large sites (over 500 units). This will enable the authority, having set a zero rate for CIL on such sites through its charging schedule, to pool contributions from multiple development partners through Strategic Land and Infrastructure Contracts or similar frameworks to support the delivery of strategic infrastructure across the site.
A comprehensive review of CIL should be undertaken to consider reforms needed to ensure it more effectively captures funding for infrastructure, options should include:
Analysis of the impact of cumulative changes to regulations and the process of testing through examination in producing robust evidence base for CIL.
Assessment of the impact of the CIL exemptions for charities, self-build and affordable housing introduced by the coalition government.
Consideration of whether the proportion of CIL devoted to parish councils and "neighbourhoods" is appropriate and require parish councils to produce an investment plan for its use with an annual report on delivery.
Recommendation 19: Viability
Definitive guidance should be produced to ensure a single and robust methodology for viability assessment to reduce the scope for different interpretations of viability and reduce uncertainty. This should allow the landowner to receive a reasonable return and offer clarity about what they can expect to receive for their land, and should clearly identify the uplift in value arising from the grant of planning permission to enable this to be properly considered as part of the planning process alongside the costs of necessary supporting infrastructure and affordable housing. In addition an "open-book" approach to negotiating site specific viability is required, to increase transparency and speed of negotiations.
Recommendation 20: Affordable housing
To strengthen the ability of local planning authorities to meet affordable housing need in their areas, the definition of affordability in the National Planning Policy Framework should be revised to reinstate the previous definition that affordable housing should "meet the needs of eligible households at a cost low enough for them to afford, determined with regard to local incomes and house prices".
 A new arbitration service for S106 negotiation of large scale projects should be introduced to assist with the speed and effectiveness of negotiations.
The proposed changes for a minimum threshold for affordable housing S106 should be reversed to ensure that all development makes a reasonable contribution to affordable housing provision.
Previous Articles