Lyons Review recommendations 31-39 (in full)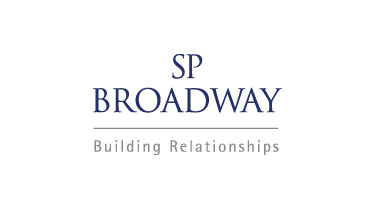 Recommendation 31: Space Standards
Space standards should be introduced applicable across all tenures. Further work is required to establish the most appropriate standards and whether there is a case for flexibility for local areas to offer exemptions in certain markets. The standards should be incorporated in a new National Housing Design Guide, which could bring together all relevant requirements in one place (RIBA, Design Council). This would have the benefits of standardisation, certainty, equity and the maximum benefit to people's wellbeing.
Recommendation 32: Zero Carbon Homes
The Government in 2015 should reaffirm its commitment to a genuine zero carbon standard for new homes and set out a clear trajectory for all homes (reversing the exemption for small housing developments) to achieve this if further action is required beyond 2016. It should address issues around the performance gap, and should work with the industry to address problems highlighted by the Zero Carbon Hub: skills and knowledge, communication, and responsibility.
Recommendation 33: More quality homes for market rent
To support a vibrant market rented sector:
Local authorities should use their role in leading development in Housing Growth Areas and jointventures with Housing Associations and private developers to encourage high quality market-rent where there is demand.
The NPPF should specifically require that local plans consider the objectively assessed needs for market rented housing alongside that of affordable and market housing as it does at present. This will require all plans to take the tenure into consideration leading to evidenced Local Plan polices on market rented housing that provide certainty to investors. Market rented housing would then be secured by planning conditions.
Government should continue to set out national standards (primarily the Housing Health and Safety Rating System) on the condition of properties. There should be guidance on expectations for Houses in Multiple Occupation but with appropriate local flexibility. This will ensure landlords provide well managed, safe, homes for good tenants and provide greater clarity for investors.
Recommendation 34: Shared ownership
Government should promote a new and coherent offer for shared ownership including:
Promotion of a single brand and comprehensive offer for the whole country with broad eligibility criteria and standardised lending products.
A clear set of options and pathway of choice including staircasing to full ownership, options to choose the home it applies to. Y Sufficient flexibility to enable households to move easily from one part-buy property to another or to another tenure.
Extending eligibility of the undersubscribed Private Rented Sector guarantee scheme making them eligible for future equity loan schemes such as a refocused help to buy.
Recommendation 35: Housing for older people
More homes to meet the needs of people in later life should be supported through:
Government exploring options for incentivising private sector investment in increased provision of homes with extra care and for encouraging older people to down size from family homes.
Local government and Housing Associations seeking opportunities to promote more attractive options for active older people looking to down-size, including in promoting schemes for selfcommissioned housing and in packaging sites as part of an active role in development and partnership schemes.
In both cases, homes should be highly energy-efficient and designed to the HAPPI standards.
Recommendation 36: Promoting effective partnership models
The LGA, NHF and CIH and others should work together to distil the lessons from successful partnerships and offer model forms of partnerships and a proportionate approach to procurement.
Recommendation 37: Councils investing in new homes
We recognise that any decision about the overall HRA borrowing cap is a matter for the next Government but to increase councils' ability to invest in new homes:
There should be provision to raise individual HRA borrowing caps where councils present a business case and an investment plan that sets out the extra borrowing needed and the additional homes that will be delivered in return.
The Treasury would be able to ensure that the additional flexibility does not see an increase in total borrowing over and above that currently planned for. And it should do so in a way that does not involve increased bureaucracy for councils in managing their Housing Revenue Accounts.
Government should initiate a review into whether there is a need for increase of headroom in the longer term and options that would allow councils to borrow for housing investment in line with the requirements of the prudential borrowing code.
Local authorities should build on existing examples of innovation and partnerships to maximise opportunities for alternatives to borrowing under the HRA to support the development of new homes.
Recommendation 38: Right to Buy
Reform the Right to Buy to enable councils and Housing Associations to re-invest in genuine one-for-one replacement. An incoming government should assess the distribution of receipts from Right to Buy sales as part of this. A new government should undertake an early review of the Right to Buy to establish whether it is meeting its policy objectives, the distribution of receipts from sales and on the total level of affordable housing stock.
Recommendation 39: Unlocking capacity and ambition of Housing Associations
Greater investment and innovation from Housing Associations should be facilitated through:
Extending the Affordable Homes Guarantees Programme to 2020 to give Housing Associations the confidence and certainty to commit to more long-term projects. And consider extending the guarantee to allow Housing Associations to re-finance debt to release more capacity.
Government should hold discussions with the sector about how to mobilise the surpluses and headroom to unlock further investment from Housing Associations which could include consideration of partnerships and mergers and the option for a gatewayed approach and setting an overall envelope for an Association's rents, within which it would have flexibility with appropriate safeguards if it could demonstrate how this would support new supply.
Consider the case for lifting restrictions on the way Housing Associations value their properties to increase borrowing capacity, on a case by case basis, dependent on their ability to demonstrate it would result in additional affordable homes.
Previous Articles