Revised NPPF published by Ministry of Housing, Communities and Local Government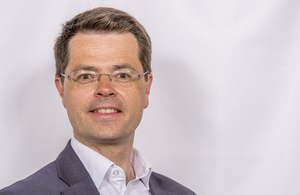 Last week the Ministry of Housing, Communities and Local Government published the long-awaited updated National Planning Policy Framework, which it describes as new rules to "make it easier for Councils to challenge poor quality and unattractive development, and give communities a greater voice about how developments should look and feel."
The new Framework focuses on the Government's ongoing aspiration to increase housing delivery, and includes a continuation of the 'presumption in favour of sustainable development', along with increased protection for the Green Belt and duty-to-cooperate. The document also outlines a requirement for local authorities to update their Local Plans every five years, increasing emphasis on plan-led development, and stricter accountability of housing delivery for developers and local authorities.
Commenting on the publication, Secretary of State for Housing, Communities and Local Government Rt Hon James Brokenshire MP said:
"Fundamental to building the homes our country needs is ensuring that our planning system is fit for the future.
"This revised planning framework sets out our vision of a planning system that delivers the homes we need. I am clear that quantity must never compromise the quality of what is built, and this is reflected in the new rules.
"We have listened to the tens of thousands of people who told us their views, making this a shared strategy for development in England."
Dr Roberta Blackman-Woods MP, Labour's Shadow Planning Minister, responding to the Planning Framework Written Statement, said:
"The revised National Planning Policy Framework is just same old deregulation of planning from this Government. It fails to address climate change or protect our heritage and there is nothing to support the genuinely affordable housing we need, with proper infrastructure support and access to good quality jobs, transport and services.
"The Government has had eight years to deliver planning policies fit for the 21st century and if this is all they can come up with, then they need to stand aside and let Labour deliver a visionary planning system for the future, based on tackling inequality and promoting social justice, and providing a high-quality built and natural environment for everyone."
The updated NPPF also places a greater emphasis on the importance of early engagement between communities, developers and local authorities in the pre-application stage:
"Early engagement has significant potential to improve the efficiency and effectiveness of the planning application system for all parties. Good quality pre-application discussion enables better coordination between public and private resources and improved outcomes for the community."
The NPPF update came after several months of speculation about how 'radical' its revisions would be. With Parliament now in recess, and a number of policies within the update not due to come into force until November 2018, it is clear that scrutiny of this policy update will continue for months to come.
Previous Articles