National Estate Regeneration Strategy published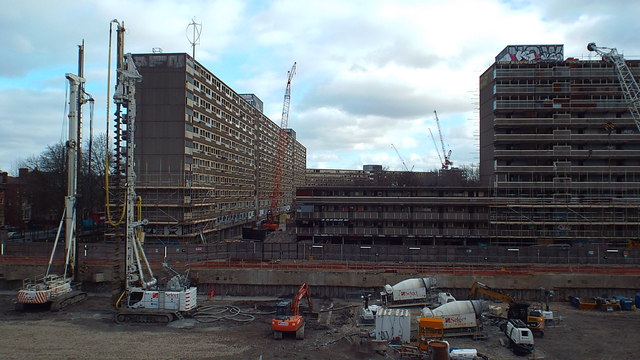 The Government has published a national strategy to guiding the redevelopment of inner city housing estates.
The strategy, developed by a an independent advisory panel chaired by Lord Heseltine, includes a model residents' charter to help ensure a better standard of protection for existing residents and provides advice on how developers should engage with communities. The publication of the guidance has been accompanied by an increase in central Government funding to support regeneration projects, from £140 million to £172 million.
Welcoming the strategy Communities and Local Government Secretary Sajid Javid said:
''Rundown estates offer huge potential to become new thriving communities providing homes, jobs and opportunities and places that work for everyone. That's why we're determined to ensure the success of regeneration projects through the national strategy to transform the lives of thousands of people by delivering better homes in better estates.''
Keen not to be left out, London Mayor Sadiq Khan published his own good practice guide for estate regeneration last week, which recommends that Londoners must be involved at an early stage to help shape any proposals by boroughs and housing associations for estate regeneration. Mr Khan said:
"When done well, regeneration can be a positive way of protecting and improving housing estates in our great city. It offers the chance to improve the quality of housing and nearby public space, as well as building more and new affordable homes…I hope this guide will help to show that when local residents are involved from the start, and when key principles are followed, estate regeneration can help us build a city for all Londoners.''
Estate regeneration programmes, championed by David Cameron during his last year as Prime Minister and led locally by a number of Labour councils, benefit from cross-party support. 2017 is likely to see many more come forward.
Previous Articles