Neighbourhood Planning Bill read for a second time in Parliament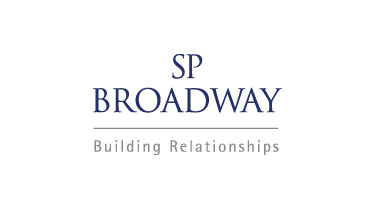 The Government's Neighbourhood Planning Bill had a comparatively easy ride through the House of Commons on Monday.
The Bill was introduced to MPs for a second time, after an initial reading in September, by Communities and Local Government Secretary Sajid Javid MP. He told MPs that:
''The Bill gives greater responsibility to local communities, letting them decide what sort of development they should have, and where it should take place. It removes more of the red tape that all too often delays construction. It gives us more of the data we need to make informed decisions about planning, and brings the compulsory purchase system firmly into the 21st century, turning it into a well-tuned machine for making development happen.''
The first part of the Bill, which enhances the logistical support available to groups making neighbourhood plans and straightens out some kinks in current regulations, was wholesome enough to attract little comment from MPs. Labour's Shadow Communities and Local Government Secretary, Teresa Pearce MP, attempted to spark controversy about the secondary focus of the Bill – a series of measures designed to reduce delays caused by pre-commencement planning conditions. Mrs Pearce asked:
''Are we trying to solve a problem that does not exist? I am yet to see firm statistical evidence of how much pre-commencement planning conditions restrict building.''
Housing and Planning Minister Gavin Barwell responded with statistics he conveniently had to hand, reporting that:
''A survey of small and medium-sized builders carried out by the National House Building Council reported that 34% of them were concerned about the time to clear conditions and 29% of them were concerned about the extent of those conditions, so there is real evidence of concern on that issue.''
With that, criticism of the Bill largely abated. Mrs Pearce's colleague, Labour's newly returned Shadow Housing and Planning Minister Roberta Blackman-Woods MP perhaps summed up the debate around the Bill best, commenting
''The Neighbourhood Planning Bill does not appear at first glance to be a controversial one. Indeed, it includes many measures that we support…I am rather surprised to be speaking again on planning legislation so soon after the Housing and Planning Act 2016. After all, the ink is barely dry on the paper. However, as there have been six pieces of planning legislation in the past six years, I perhaps should not be that surprised.''
It is an apt summary. The Neighbourhood Planning Bill is notable not so much for its content, which appears to be widely supported, but for the close proximity of its antecedents and successors. The full impact of the Localism Act 2011 is still working itself out in the planning system, and the details of the Housing and Planning Act 2016, approved only four months ago, are still be agreed. Even as the Neighbourhood Planning Bill begins its passage through Parliament, a new raft of planning measures – in a New Housing White Paper – is gestating in Whitehall.
The conveyor belt of planning policy is becoming increasingly congested, as the Government redoubles its efforts to reach 200,000 homes a year.
Previous Articles