Osborne goes all out for housing numbers: Brownfield sites set for automatic permission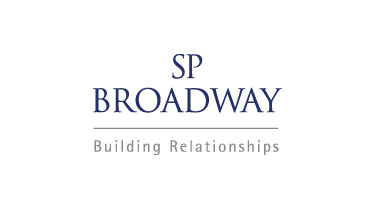 On Friday Chancellor George Osborne unveiled a programme of new policies designed to ensure the Government delivers on its commitment to build 200,000 new homes a year by 2020. At the heart of the new policy package is a new power for central Government to grant planning permission for brownfield sites.
Casting the measures as an evolution of Coalition planning policy Osborne informed the BBC that:
''Britain has been incapable of building enough homes. The reforms we made to the planning system in the last parliament have started to improve the situation: planning permissions and housing starts are at a seven-year high. We need to go further and I am not prepared to stand by when people who want to get on the housing ladder can't do so.'' 
Government intervention 
The new zonal system proposed in the Chancellor's housing programme would enable Government to give suitable brownfield sites on the Brownfield Register automatic planning permission. This would see the Coalition's Housing Zone policy, which saw brownfield housebuilding projects in designated areas benefit from dedicated funding and technical support, go one step further with the Government directly intervening in the planning process to ensure bricks and mortar starts on previously developed land. Beefed up Compulsory Purchase Powers are intended to aid the assembly of brownfield sites suitable for automatic planning permission. Large infrastructure projects with a housing element are to receive comparable treatment, being fast tracked through the Nationally Significant Infrastructure regime.
This principle of intervention is also to be applied to local plans, with the Government imposing local plans on councils that fail to put their own in place within a reasonable time period. Similarly councils that fail to make 50% or fewer planning decisions on time will face new financial penalties.
This interventionist cocktail also features a dash of liberalisation – for the capital at least. The Chancellor proposed that applications to extend the height of London buildings could be exempt from the planning process. A further subsidiary policy is a new package of support for small and medium house builders.
Putting new homes above commitments to localism?

Greater Whitehall involvement in the planning process that is the dominant flavour of last week's announcement. George Osborne has articulated the new Government's answer to its housing problem – how do you build the required number of new homes when localism, a policy designed in opposition partly to attract anti-development votes, remains in place?  Clearly the Chancellor and his colleagues feel really opening up a second stream of housing consents through automatic brownfield planning permissions, separate to the localism-shaped standard planning process, can help boost housing numbers. Likewise trying to make localism work better as a vehicle for housing delivery, through ensuring that all councils have local plans in place, is intended to boost the supply of planned housing sites, and in turn housing consents.
Will it work? Will the Government be prepared to push through sufficient brownfield sites in the face of likely local opposition and site-specific deliverability issues? Will it be possible to argue that communities are still being empowered by localism when local plans are imposed from Whitehall? We will get the first indication when the legislative vehicle for these proposals, the Housing Bill, comes before the House of Commons in the autumn. Expect a robust reception; not least from backbench colleagues of the Chancellor who are far from convinced of the need for new homes, and are still less convinced of the need for interventionist measures to help deliver them.
SP Broadway has extensive experience of making successful political cases for brownfield developments, often in the face of considerable local opposition.  Click here for a case study.
Previous Articles