Panel meets to guide estates regeneration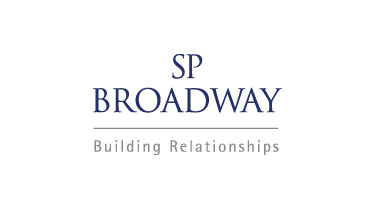 Lord Heseltine is to lead the Panel tasked with implementing the Prime Minister's pledge to redevelop 100 inner city housing estates.
Lord Heseltine, known for his role pioneering inner city regeneration in Liverpool the 1980s, chaired the first meeting of the Panel in Battersea last week and said:
''Estates regeneration is key to transforming the lives of people living on poorly designed housing projects. The panel will provide expert advice, support and explore innovative funding solutions to drive forward the regeneration of estates around the country.
'However, I am clear that this has to be locally led and we must work with the residents of such estates. I now want to see local communities coming forward with innovative ideas to achieve desirable neighbourhoods that local people can be proud of.''
The members of the Panel are:
Councillor Ravi Govindia, Leader of Wandsworth Council
Nicholas Boys Smith, Director of Create Streets
Andrew Boff, leader of the Greater London Authority Conservatives' housing group
Elaine Bailey, Chief Executive of  Hyde Housing Association
Paul Tennant, Chief Executive of Orbit Housing Association
Tony Pidgley, Chief Executive of Berkeley Homes
Peter Vernon, Chief Executive of Grosvenor Estates
Jane Duncan, President of the Royal Institute of British Architects (RIBA)
Ben Bolgar, Senior Director of the Princes' Foundation
Dominic Grace, Head of London Residential Development at Savills
Emma Cariaga of British Land and Thames Valley Housing Association
David Budd, Mayor of Middlesbrough
Natalie Elphicke, Chief Executive of the Housing & Finance Institute
Graham Allen, MP for Nottingham North
Félicie Krikler, Director at Assael Architecture
The Panel will draw up a strategy to guide estate regeneration plans, in advance of Chancellor George Osborne announcing the 100 estates chosen for regeneration in his 2016 Autumn Statement.
There are two issues that are likely to be closely considered by the Panel. Firstly the question of how existing residents can be guaranteed a right to return: a guarantee that has been rubbished by Government critics who have suggested that low income residents will not be able to live in the regenerated estates.
The second issue concerns the exact mechanics of private sector involvement. With Government funding amounting to just £14 million per estate, it is clear that developers will be expected to bear the brunt of regeneration cost in expectation of future returns.
Reconciling residents' right to return with the need to generate profit looks set to be a key challenge for the Panel – and for the policy's chances of success.
Previous Articles