Permitted development rights reform under fire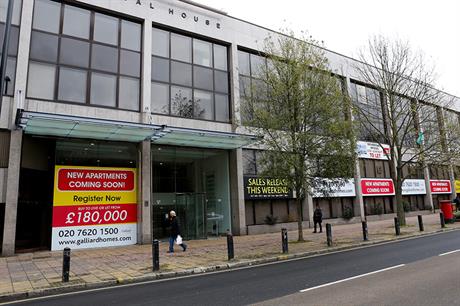 A report published last week by the House of Lords Secondary Legislation Committee has issued a stark warning that proposed reforms to the planning system could result in the construction of low-quality housing and have a negative impact on high streets.
The reforms to permitted development rights and use classes, announced in July, would see it made easier to convert existing commercial properties into residential accommodation without necessitating planning authority approval.
Lord German, a Liberal Democrat peer, commented that "While we acknowledge that the government's intention is to encourage economic growth and address housing shortages, concerns have been raised that these changes could result in low-quality housing and reduce the ability of local authorities to shape the character of their high streets".
In addition, the group 'Rights:Community:Action' (set up only a month ago) has applied for a judicial review over the use of Statutory Instruments to push through reform. It says that the SIs were introduced without an equality or environmental impact assessment, in breach of section 149 of the Equality Act 2010 and article 3 of the EU Strategic Environmental Assessment Directive.
RCA also claim that Communities Secretary Robert Jenrick has failed to take sufficient account of consultation responses, including the Building Better, Building Beautiful Commission's report published earlier this year. The report questioned whether "we want to be encouraging people to live within former offices on business parks miles from public transport? Do we think it is going to be politically tenable in two-storey metroland England for individual homeowners to extend their homes upwards by two storeys with no practical way for the impact on their neighbours to be considered? It seems hard to answer 'yes' to these questions". The claim will be heard in early October and could have wide-reaching consequences, not just for permitted development reform, but for planning and development in general.
Previous Articles