Planning under Prime Minister Miliband (1)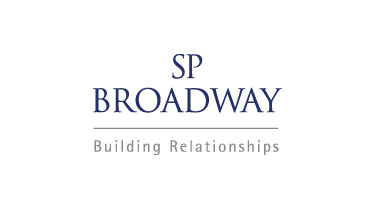 This general election is proving far too close to call.  The question on industry lips is a simple one – how could this most uncertain of results affect the planning system?  SP Broadway has been peering into the fog of unknowns to try to provide some answers.
The Conservative aspect is comparatively clear.  We have a good idea, after five years in office, what the planning system would look like if David Cameron remained in power.  It is the Labour approach that requires closer study.  Ed Miliband has promised to deliver 200,000 homes a year by 'implementing the recommendations of the Lyons Review', and as such, to know the Lyons Review recommendations is to know the likely planning policies of a Labour-led government.
We are here to help.  In the run-up to the election four Politics of Planning special editions will report and analyse all 39 Lyons Review recommendations, starting this week with numbers 1 – 10.
As the election mists continue to swirl, keep reading for a glimpse of the planning landscape that could lie ahead!
Part 1: Lyons Review recommendations
1 – 10
1:  Housing as a priority for Government
2:  Ensure Government is focused on delivering more homes
3:  Certainty of measures to support housing demand
4:  Re-task the Homes and Communities Agency
5:  Consolidate and devolve funding for housing
6:  Expand HCA role in securing private investment
7:  Guarantees to support housing supply
8:  Increasing land for housing through Local Plans
9:  Strategic Housing Market Plans and the "Right to Grow"
10: Simplifying plan making
Click here to read the first 10 Lyons Review recommendations in full
The Lyons Review recommendations start with some clear themes: push housing to the top of the Government to-do list, expand the Homes and Communities Agency and tighten up the Local Plan making process.
The recommendation to make housing a priority for Government has some substance to it.  Lyons suggests that Housing Ministers should attend Cabinet meetings, a right they lost in 2010.  He also proposes that a Housing and Planning White Paper and Draft Bill form part of the first raft of Labour legislation, giving us a major new policy package – possibly including new demand-side measures – to look out for if Ed Miliband does walk through the door of No 10.
The Homes and Communities Agency, the scorched sole survivor of the Coalition Government's 'bonfire' of housing quangos, would be restored to rude health under a Labour-led government, becoming 'the sole agency' for the disposal of government land and a 'major partner' for house-building local authorities. Crucially the HCA's ability to secure private investment would be expanded, bolstered by new government lending guarantees.  Could these create the conditions for a public sector-supported building surge?
In his Review Lyons comes to the conclusion that limited central government oversight of Local Plan making is leading to real problems, including lengthy delays and repeated failure to co-operate on the part of local authorities.  He recommends closer Whitehall supervision – and a larger Whitehall stick – to ensure greater timeliness, robustness, consistency and inter-authority co-operation in Local Plan making.  How these new measures would sit with Labour's oft-stated commitment to localism, however, remains to be seen.
Meanwhile, on the campaign trail…
David Cameron pledges 400,000 new homes for London
Nick Clegg calls for new Garden Cities
Conservatives and Labour level in polls
Previous Articles