Planning under Prime Minister Miliband (2)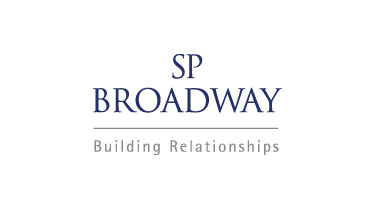 By the end of next week, Ed Miliband might be Prime Minister.  This means that the planning system could change substantially.  But what form would this change take?
The recommendations of the Miliband-backed Lyons Review put us one step ahead, giving us an insight into what the planning landscape would look like under a Labour-led government.  In the second of a four-part series, we consider ten more recommendations from Labour's blueprint for planning.
Part 2: Lyons Review recommendations
11 – 20
11:  Ensuring local access to new homes
12:  De-risking planning
13:  Resourcing planning
14:  National spatial dimension
15:  Transparency in the land market
16:  Use it or lose it
17:  Compulsory Purchase Orders
18:  Community Infrastructure Levy
19:  Viability
20: Affordable housing
Click here to read Lyons Review recommendations 11 – 20 in full
The Lyons Review commits Labour to building 200,000 new homes a year, with a focus on affordability.  This commitment is complemented by new tools to let government get directly involved in development projects to meet this target.
This expanded role for government includes requiring private partners to market a proportion of new homes on a local-only basis (recommendation 11), making land transaction details and prices publicly available (recommendation 15), and increasing affordable housing requirements (recommendation 20).  The Review further suggests bolstering Compulsory Purchase Orders and introducing a new 'use it or lose it' rule.  This last measure, subject to fierce debate when first proposed by Labour in 2013, would reduce the life of a planning permission to two years and enable local authorities to impose a punitive levy on land voluntarily included in a Local Plan and not brought forward within five years.
Perhaps partly in response to criticism of this increased government role, Sir Michael is keen to stress that his recommendations represent a quid pro quo for developers.  While greater government intervention will arguably reduce developers' freedom to operate, recommendation 12 seeks to reduce the burden of risk, encouraging local authorities to agree development in principle before developers invest in detailed plans, as well as applying new timescales to ensure the swift sign-off of local authority conditions.  Similarly, a commitment to ensure that local authority planning fees 'guarantee high levels of service' seems to be shaped by industry concerns.
This attempt to balance the consequences of increased government intervention, threatening new rules on the one hand and promising reduced developer risk on the other, is a recurrent Review theme.
Other recommendations are more technical in nature.  These tweaks to the mechanics of the planning system include plans to homogenise viability assessments, proposals to produce a new national spatial assessment, and a commitment to review Community Infrastructure Levy rules.
Meanwhile, on the campaign trail…
Miliband pledges "Biggest house building programme for a generation"
Housing becoming a key election issue
Polls continue to predict hung parliament
Previous Articles