Planning under Prime Minister Miliband (3)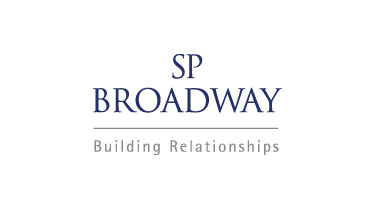 In eight days' time Ed Miliband might be Prime Minister. This means that the planning system could change substantially. But what form would this change take?
The recommendations of the Miliband-backed Lyons Review put us one step ahead, giving us an insight into what the planning landscape would look like under a Labour-led government.  In the third of a four part series we consider ten more recommendations from Labour's blueprint for planning.
Part 3: Lyons Review recommendations
21 – 30
21: New Homes Bonus
22: Revolving Infrastructure Funds
23: Housing Growth Areas
24: New Homes Corporations
25: Better use of public land
26: A new generation of Garden Cities and Garden Suburbs
27: A package of support for SMEs
28: Skills in the house building industry
29: A bigger role for manufacturing in the creation of new homes
30: Ensuring quality and design standards
Click here to read Lyons Review recommendations 21 – 30 in full
These central Lyons Review recommendations further advance the core theme of Labour's planning policy – that government (both national and local) should have a 'much more active role' [1] in building new homes.
Recommendations 23 and 24 propose the flagship policy for this interventionist approach – the formation of New Homes Corporations tasked with delivering Housing Growth Areas.  Local authorities would lead the Corporations, assembling housing association and private developer partners to drive forward new homes through the designation of Housing Growth Areas.  These Areas would be chosen to accommodate a certain number of homes, with Corporations assembling land (through Compulsory Purchase Orders if necessary), granting permissions and putting in place the infrastructure required in order to realise development.
A further vehicle for Government housing delivery comes in the form of a commitment to a new generation of Garden Cities and Garden Suburbs, to be delivered by new Garden City Development Corporations and capable (the review suggests) of providing up to 500,000 new homes.
Recommendations to pool infrastructure funds, to use public land better and to streamline design standards are intended to support this public sector-led housebuilding push.  The extent to which this push represents a break from the recent past is illustrated by the proposed review of the New Homes Bonus.
Instead of local authorities being incentivised by Whitehall to consent to private development, local authorities are to be tasked by Whitehall to lead development themselves.
Recommendations 27 to 29 approach housebuilding from a slightly different angle, focusing on maximising the sector's contribution to the UK economy.  In particular the Review looks to the sector as a nursery for small business success, as a provider of high-quality skills and a customer for Britain's manufacturing businesses.
[1] Shadow Housing Minister Emma Reynolds MP – March 2015 speech to Town and Country Planning Association.
Meanwhile, on the campaign trail…
UKIP planning policies praised by RICS
The SNP could win every Scottish seat…
…and impact UK planning policy
Previous Articles