Politics of Planning dinner discussion with Steve Norris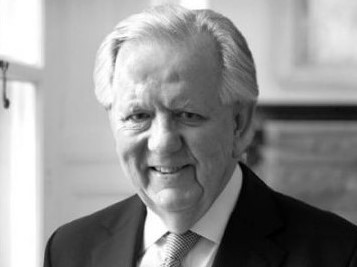 On Wednesday 22nd November 2017, SP Broadway hosted a Politics of Planning dinner discussion in the Carlton Club on the Chancellor of the Exchequer's 2017 Budget.
The discussion was hosted by former MP and Transport Minister Steve Norris. Steve presided over a lively discussion about what has been dubbed the 'housing Budget', with a range of guests from across the planning and development sector.
Among those attending the discussion were representatives from Bellway, DP9, Mace, Strutt and Parker, Hallam and British Land. A different perspective was provided by councillors and Members of Parliament, who all added a different angle to the discussion.
The appropriate balance between localism and centralism within the planning system was debated, however the discussion was dominated by the Chancellor's announcement of £44 billion towards housebuilding – with a wide range of views expressed on the best way to translate this money into the delivery of new homes. Those present also discussed the value of good communication and engagement with local communities.
Many thanks to all our guests for attending.
We will be holding a breakfast roundtable event on 7 February 2017 with Cllr Peter Lamb, Leader of Crawley Borough Council, where we will be discussing his vision for future planning and development in the Borough. If you are interested in coming along, you can book your place here.
Previous Articles