Local elections: Affordable housing is public's second highest priority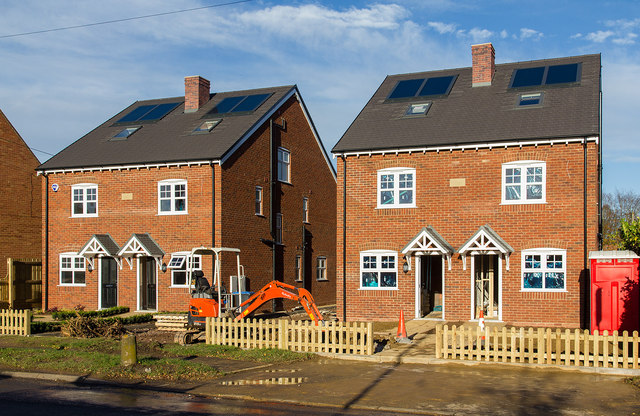 A Kantar Public poll of 2,500 adults in the UK has found that 31% of the British public rank affordable housing as one of their top three priorities, with only healthcare ranking higher. The survey found that voters ranked  the availability of affordable housing ahead of issues such as crime (27%), controlling immigration (26%), generating economic growth (25%) and improving education (24%).
Kantar Public CEO Grant Fitzner stated:
"Political debate in Britain is dominated by Brexit, but outside the Westminster bubble what people care most about are health and affordable housing. The outcome of the next general election may well be determined by which political party best addresses those practical concerns of the British public."
Research by housing charity Shelter has added to the pressure on politicians to address the situation, reporting that in any given year since the Second World War, a sufficient number of affordable homes has never been delivered without a major government intervention. Only 23% of the 184,000 new homes built last year were affordable, in large part due to viability issues.
Commenting on the report, Shelter Chief Executive Polly Neate said:
"Given the scale of the housing crisis and sheer number of lives blighted by it, the public are calling for real action. Regardless of age, where they live, or who they vote for – the message is clear, buying is unaffordable and private renting is not fit for purpose in the long-term. People want and need an alternative."
With local elections in May fast approaching, it is becoming increasingly evident that housing will have to play a key role in the campaigning of all parties. Brexit has dominated the national agenda for nearly two years, however at the local level it is day-to-day issues such as affordable housing being prioritised by voters.
The Government has been at pains in recent months to stimulate an increase in housebuilding, rebranding DCLG as the Ministry of Housing, Communities and Local Government, and announcing a string of measures to boost housing completions in the Autumn Budget. Labour meanwhile have argued that these grand gestures are failing to result in an increase in the number of new homes being delivered.  In May, whichever party can dominate this argument will greatly improve their chances in marginal Districts and Boroughs.
If you would like to learn more about the possible outcome of local elections in the areas you are working, SP Broadway is running a series of CPDs on the topic. Contact James Williamson at james@spbroadway.com to arrange a convenient time. 
Previous Articles