Prime Minister announces planning policy overhaul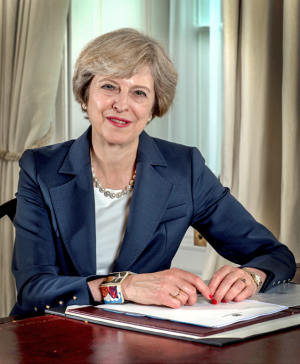 In her speech to the National Planning Conference last week, Prime Minister Theresa May outlined the key changes to the National Planning Policy Framework, which are now out for consultation.  Opening her speech, Mrs May said that young people had "the right to be angry", as only those who could rely on the "bank of mum and dad" could realistically afford to buy their own homes.
The Prime Minister reiterated her Government's commitment to providing £44 billion towards increasing housebuilding, and said that the housing situation was reinforcing social immobility, as well as widening the gap between young and old.
Mrs May announced plans to enhance Green Belt protection, which will be of assurance to many Tory voters in the upcoming May local elections. She said:
"Where cities surrounded by Green Belts still need more homes, we can increase housing density, make better use of brownfield sites, build upwards rather than outwards…Our new planning rules make it easier to do this, allowing for minimum densities around transport hubs and city centres so that more homes can be built in areas with the highest demand."
"Planning rules already say that Green Belt boundaries should be changed only in "exceptional circumstances". But too many local authorities and developers have been taking a lax view of what "exceptional" means. They've been allocating Green Belt sites for development as an easy option rather than a last resort."
Amongst the other key features laid out in her speech were:
10% of new housing on major developments should be 'affordable homes'.
A requirement for more detailed affordable housing commitments at the planning stage.
A new nationwide standard for calculating housing need.
A requirement for infrastructure commitments to be more detailed at the planning stage.
Councils should consider revoking permissions if construction has not started after two years.
A separate review later this year will outline plans to make it easier for homeowners to extend upwards, and make it easier to build on agricultural land.
Mrs May also targeted developers over the lack of housing completions and the 'planning permission gap', commenting that:
"It's also time for builders and developers to step up and do their bit. The bonuses paid to the heads of some of our biggest developers are based not on the number of homes they build but on their profits, or share price. In a market where lower supply equals higher prices that creates a perverse incentive, one that does not encourage them to build the homes we need."
Secretary of State for Housing, Communities and Local Government Sajid Javid adopted a more conciliatory tone, saying:
"There is no silver bullet to this problem but we're re-writing the rules on planning so we can take action on all fronts. In moving to a more integrated society, the focus for everyone, whether a developer or a neighbourhood group, must be to come together to build the homes our communities deserve."
The Prime Minister has clearly grasped the increasing political importance of addressing the housing crisis, even alluding to how big an issue it had been for her campaigning during last June's General Election. With Theresa May blaming developers for under-delivery, the Government is keen to avoid becoming the pantomime villain of the housing crisis.
Whilst grand gestures such as this NPPF overhaul and the money committed to housebuilding in the Budget are good PR for the Government, without a substantial increase in housebuilding this issue will continue to stalk them.
Previous Articles