Priti Patel becomes latest Minister accused of hypocrisy as she objects to homes in constituency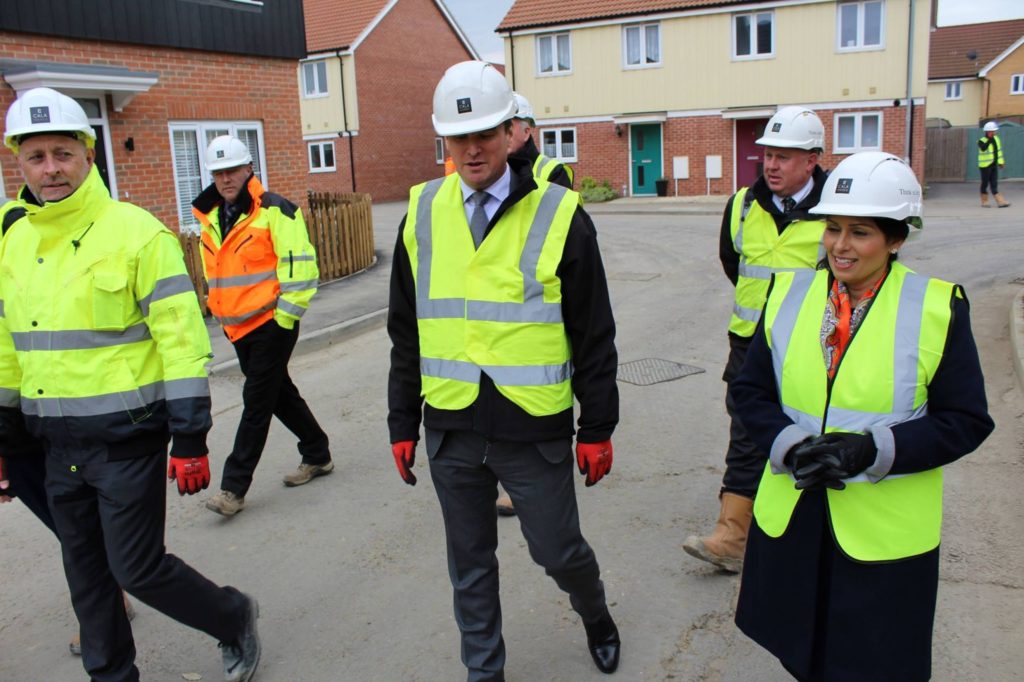 Last week's Politics of Planning featured how Minister for the Cabinet Office Michael Gove, contrary to the government's maxim of 'build build build', had been campaigning against the construction of 44 homes in his constituency of Surrey Heath. This week it was Home Secretary Priti Patel's turn in the firing line, with The Times revealing she had objected to four proposed developments in her constituency this year alone.
The proposals, which would have seen a total of 141 affordable homes built in her constituency of Witham, include 8 'eco homes' (which had received 70 letters of support from residents) which she objected to on the basis of "loss of green land". Patel also made representations on behalf of constituents against two larger schemes of over 200 homes, both in Tiptree.  The Times also shone the spotlight on Education Secretary Gavin Williamson, who in November 2019 objected to 50 homes in his constituency of Walsall. He claimed that the homes were "neither wanted nor needed". Even Housing Minister Christopher Pincher, who is leading the charge for reform, expressed concerns to a District Council Leader over plans for 800 homes in February 2020.
One Conservative MP told The Times "Ministers are in a bind. They – understandably – have collective leadership and so can't speak out against individual policies, yet I suspect many are becoming concerned that the housing algorithm and related plans will prove divisive, unpopular and damaging".
Patel's opposition to the four developments flies in the face of the Government's desire to provide hundreds of thousands of new homes a year. Objections from high profile ministers like Patel, Gove and Williamson not only severely undermine the Government's agenda, but reek of hypocrisy. Unless the Government can quell the evident disquiet amongst backbenchers and cabinet ministers, the most radical elements of its planning reform look likely to be consigned to the dustbin. The example of Patel and Gove shows that even for members of the Government, the temptation to curry favour with constituents by opposing development will remain regardless of how far reform aims to change planning.
Previous Articles