Profile: Gavin Barwell MP, Minister for Housing and Planning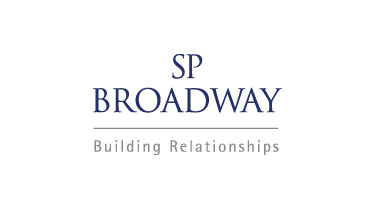 Gavin Barwell, Member of Parliament for Croydon Central, is the new Minister for Housing and Planning. What do we know about him, and what are his policy priorities likely to be?
Mr Barwell does have considerable experience of local government and planning policy. He served as a councillor on Croydon Council from 1998 to 2010 and was Head of Local Government Policy at Conservative Central Office from 1998 to 2003. He entered Parliament in 2010 and was a year later appointed Parliamentary Private Secretary (PPS) to Greg Clark, then Minister for Decentralisation and Planning Policy. As PPS Mr Barwell helped steer the National Planning Policy Framework through Parliament, overcoming opposition from Conservative backbench MPs concerned by the presumption in favour of sustainable development.
This background implies a broad alignment with the planning policies pursued by DCLG over recent years – certainly his statement on being appointed Housing and Planning Minister suggests that he will take forward the key DCLG aspiration to significantly boost house-building. Speaking after his appointment Mr Barwell restated his Department's commitment to delivering 200,000 new homes a year and said:
''Too many people are having to live in overcrowded or even unsafe conditions. Too many people don't have a permanent place to call home. Too many people are having to pay too much of their monthly earnings on their housing costs….I look forward to working with councils, housing associations, developers, investors and local communities to make sure we build the homes we need.''
Mr Barwell's record as an MP representing the ultra-marginal seat of Croydon Central indicates that, whilst committed to Conservative orthodoxy on planning policy, he does have personal preferences as to development types.
His Croydon Central constituency covers both the urban core of the London Borough of Croydon, and leafy suburban villages in the Green Belt. Over the past six years Mr Barwell has taken a strong stance on the protection of those Green Belt areas, leading opposition to Labour-controlled Croydon Council's proposals for limited Green Belt release and taking an active role in opposing even small-scale residential developments in these areas. However Mr Barwell has been proactive in supporting inner-city regeneration projects, including schemes that have proved contentious. He has even been prepared to work with his Labour opponents on Croydon Council to help landmark projects such as the new Croydon Westfield's progress.
Such cross-party work is set to feature in Mr Barwell's new role – his full title is Minister for Housing, Planning and London. Mr Barwell has already committed to working with London's Mayor, Sadiq Khan, on housing issues, saying:
''I look forward to working with Sadiq Khan and the leaders of London councils to ensure the continued success of our wonderful, diverse capital – and to make sure that all Londoners share in that success.''
In summary, Mr Barwell's to-do list looks sizeable. He has been tasked with carrying forward the Conservative commitment to overseeing 200,000 new homes a year in a challenging post-Brexit economy, a responsibility he will have to balance with the additional role of Conservative spokesman for London, and the continued demands of representing an ultra-marginal constituency where his particular approach to planning (no to Green Belt building, yes to regeneration) is well known. Quite an in-tray!
Previous Articles