Queen's Speech 2015: Planning impact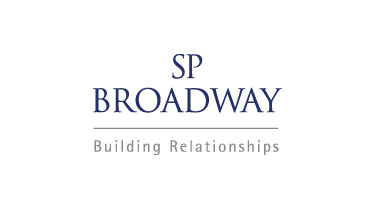 The Housing Bill
The Queen's Speech opened with a commitment to 'helping working people get on' – as David Cameron has made very clear this includes building more homes for people to own. The Housing Bill is the vehicle chosen by the Government to deliver on this central Conservative ambition, being designed to 'offer over a million people a helping hand onto the housing ladder'.
The Bill will include the following measures:
Extended Right to Buy – offering England's 1.3 million housing association tenants the opportunity to buy their home at a discount, worth up to £102,700 in London and up to £77,000 in the rest of England. The Government intends all sold properties to be replaced by newly built social housing on a one-to-one basis.
Right to Build – giving people the right to be allocated land with planning permission by their local authority to build a home on.
200,000 Starter Homes – to be available at a 20% discount to first-time buyers under 40.
New Brownfield Land Register – intended to fast-track the construction of new homes on previously-used sites near existing communities, with the aim of having 90% of suitable brownfield land built on by 2020.
Simplified Neighbourhood Planning
Housing and Planning Minister Brandon Lewis MP has positioned the Bill as a positive evolution of Coalition Government housing policy, saying:
''Schemes like Help to Buy are helping thousands of people who want to buy their own home – but we need to go further. Anyone who works hard and wants to get on the property ladder should have the opportunity to do so, which is why tomorrow's Queen's Speech will include measures so a million more people have the chance to do exactly that. And with housing starts at their highest since 2007, we'll take steps that will get workers on sites and keep the country building.
'The vast majority of people want to own their own home. While substantial progress has already been made in helping people achieve this, with more than 200,000 households helped to buy a home since 2010 through government-backed schemes, further action must be taken.''
This depiction of the Housing Bill as an extension of existing policy seems about right – whilst there are new headline schemes to boost home ownership the planning framework for delivering new homes, the NPPF, remains unchanged. The question for Mr Lewis and his colleagues remains the same – can the NPPF, with its focus on localism, ever deliver the number of new homes needed to make ownership more affordable across the board, rather than just for the beneficiaries of targeted schemes like Right to Buy?
There is one interesting hint that the new DCLG team are starting to consider this question – the commitment to 'simplify and speed up' neighbourhood planning. As this delphic phrase is, as yet, the only word DCLG have said on the matter we shall have to wait and see whether it heralds any significant reform.
Building the Northern Powerhouse
Two further measures are of note– a commitment to deliver the HS2 rail link and a Cities and Devolution Bill to devolve 'powers to cities with elected metro mayors'.
Both form part of Chancellor George Osborne's efforts to build a 'Northern Powerhouse' to counter the economic weight of London and the South East. Could improved transport links and more local decision making secure greater investment in the north, including housing? The new DCLG Minister responsible for planning casework, James Wharton MP, has been given primary responsibility for securing a positive answer by 2020.
Previous Articles