Review: Cty Cllr Ian Hudspeth Politics of Planning lunch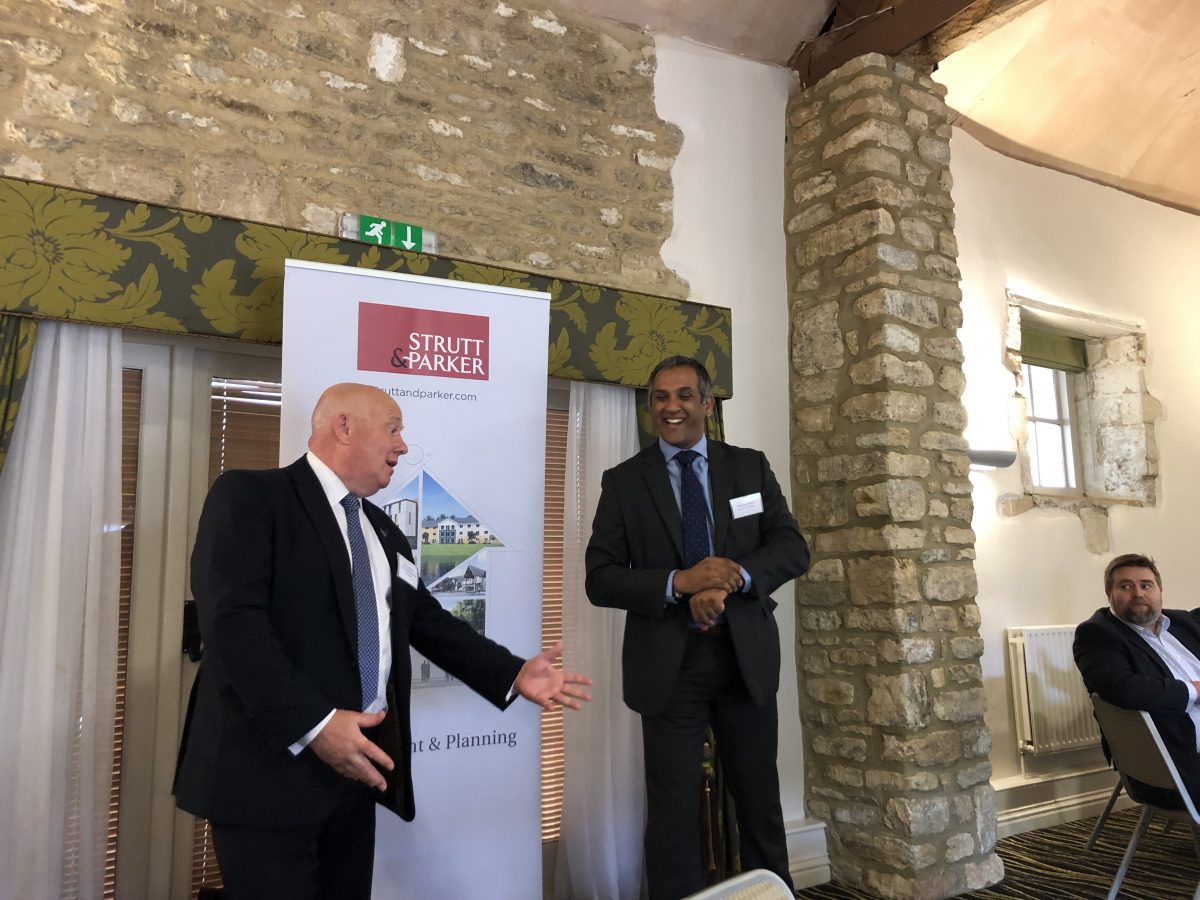 Last Wednesday SP Broadway held a Politics of Planning lunch with Cty Cllr Ian Hudspeth, Leader of Oxfordshire County Council, hosted jointly with Strutt & Parker. The lunch was attended by representatives from a wide range of organisations across the development sector, including Axis Land Partnerships, Barratt Homes, Bovis Homes, CALA Homes, Catesby Estates, Countryside Properties, Crest Nicholson and David Wilson Homes.
David McFarlane introduced the session with an oversight into 10 key changes to planning policy that had been discussed at the Labour Party Conference he had attended and spoken at in Brighton last week, which may make their way into the Party's election manifesto.
Cllr Hudspeth offered an insight into his vision of strategic development in Oxfordshire, before explaining how he believed the County Council could best achieve good growth by working closely with the private sector and government to deliver on the terms of the Growth Deal, and attract private investment for jobs and infrastructure in Oxfordshire.
Attendees discussed the importance of levelling up infrastructure in Oxfordshire, especially along the Oxford-Cambridge expressway, and the need to maintain communication between key stakeholders at all levels of local government to achieve strategic goals.
Cllr Hudspeth discussed the changes that had taken place in South Oxfordshire and Vale District Councils following the May elections, and the challenges which had been presented, as well as his prediction of what would happen in key council votes in the coming months.
Other points discussed during the roundtable included:
The need for Councils to work collaboratively to meet housing targets, or risk speculative development.
The importance of regional planning, and the advantages of working at a regional level to co-ordinate vital infrastructure spending.
The need to critically assess the value of Green Belt land, especially when it prevented sustainable development located close to infrastructure.
Warm thanks to Cllr Hudspeth and guests for their contributions to the discussion and to Bhavash Vashi of Strutt & Parker, without whose support and hard work this event would not have been possible.
Previous Articles