Review: Virtual Politics of Planning Roundtable with Cllr Chris Boden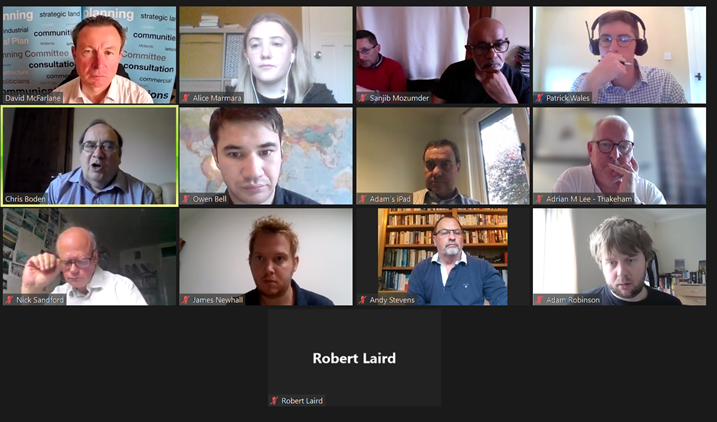 SP Broadway was delighted to welcome Cllr Chris Boden, Leader of Fenland District Council as the guest speaker of our latest online Politics of Planning roundtable.
Attendees from Strutt and Parker, Endurance Estates, Palgrave Investments and others contributed to the discussion on planning in Fenland District. Topics of discussion included the emerging Planning Bill and Fenland Local Plan, the importance of infrastructure and the Oxford-Cambridge Arc.
Cllr Boden gave an insightful overview of politics and planning in Fenland District, highlighting the unique challenges of the area to deliver housing and infrastructure. Cllr Boden offered some thoughts about the economic disparity between Fenland and other parts of Cambridgeshire and the proactive approach he has taken as Leader to solve some of the problems facing the local area.
We would like to place on record our thanks to Cllr Chris Boden and guests for attending and contributing to such an interesting discussion. Our next online event will be with Cllr Doina Cornell, Leader of Stroud District Council on Thursday 23rd September. We also have events scheduled with Cllr Liz Leffman, Leader of Oxfordshire County Council on Wednesday 13th October, and Cllr Matt Boughton, Leader of Tunbridge and Malling Borough Council on Thursday 28th October.
If you would like to attend any of these forthcoming events, please email alice@spbroadway.com
Previous Articles