Review: Virtual Politics of Planning Roundtable with Cllr Graham Butland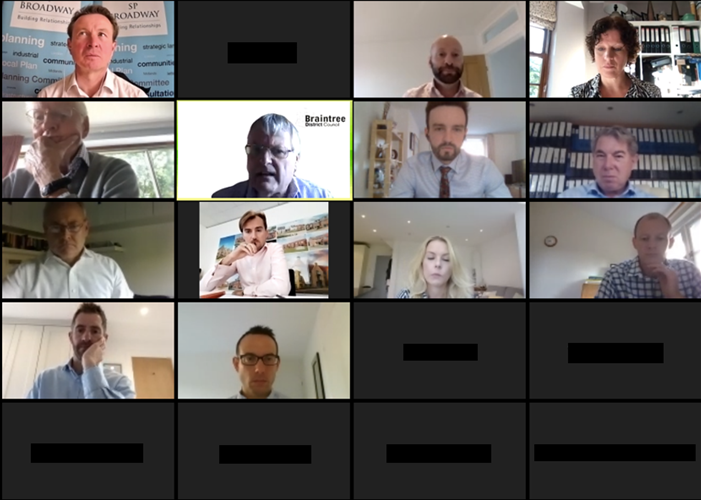 On Tuesday 22 September, SP Broadway was delighted to welcome Cllr Graham Butland, Leader of Braintree District Council as our guest speaker at our latest virtual Politics of Planning roundtable.
Attendees from CALA Homes, Countryside Properties, Barratt David Wilson Homes, Taylor Wimpey and other industry colleagues working in and around Braintree took the opportunity to ask Cllr Butland various questions about his vision for the area.
Cllr Butland gave a passionate and insightful account of his team's vision for Braintree, stressing that councils should plan for decades into the future and not only a few years.
In a wide ranging discussion, Cllr Butland spoke of his frustration at the planning inspector's decision to throw out plans for West Tey and West of Braintree Garden Communities. However, he maintained his determination to continue working with neighboring authorities on the remaining North Essex Garden Communities which will be going ahead. He also spoke about the future of local government and devolution.
We would like to thank Cllr Butland for his time and insight, as well as our guests for joining the discussion.
SP Broadway will be hosting the following future Politics of Planning events. Please email office@spbroadway.com if you would like to attend or have any queries:
Cllr Joe Harris, Leader of Cotswold District Council (online) – 30 September 2020
Cllr Linda Haysey, Leader of East Herts District Council (online) – 8 October 2020
Cllr Chris Hossack, Leader of Brentwood Borough Council (online) – 21 October 2020
Cllr Bridget Smith, Leader of South Cambridgeshire District Council (online) – 27 October 2020
Mayor Peter Taylor, Mayor of Watford (online) – 3 November 2020
Cllr Tony Page, Lead Councillor for Planning at Reading Borough Council (online) – 10 November 2020
Cllr Stephen Robinson, Leader of Chelmsford City Council (online) – 25 November 2020
Previous Articles