Review: virtual Politics of Planning roundtable with Cllr Joe Harris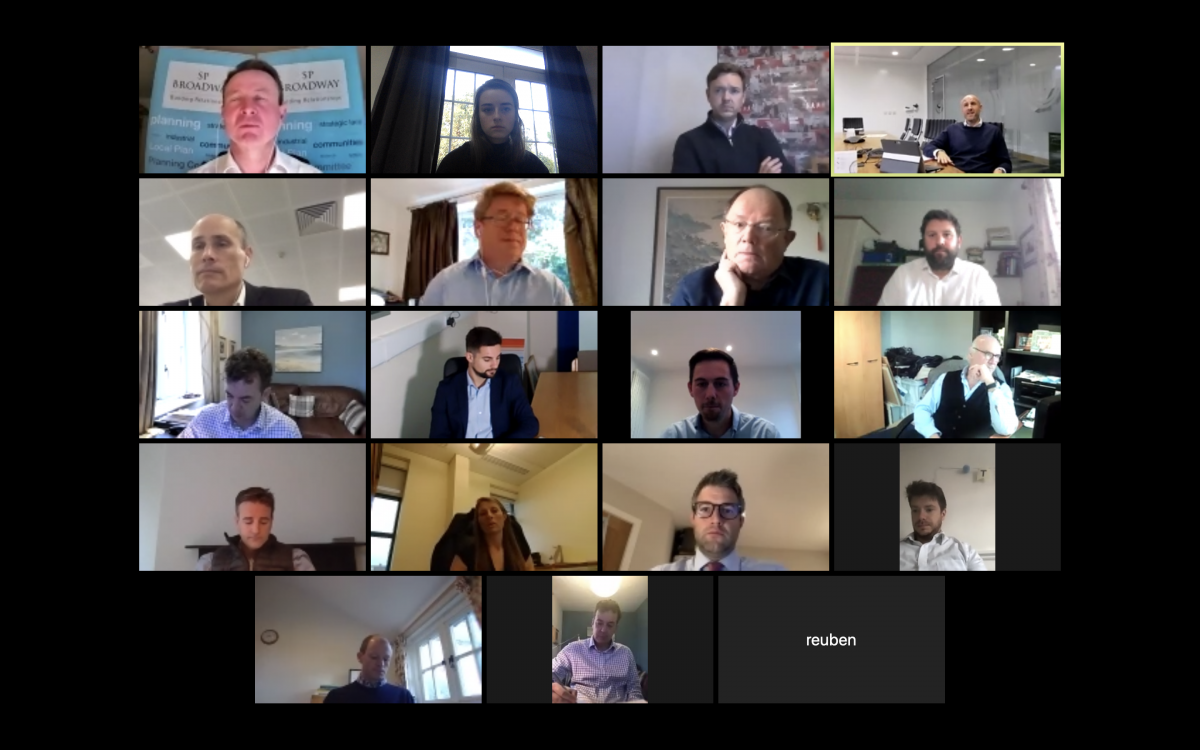 On Wednesday 30 September, we were delighted to host guest speaker Cllr Joe Harris, Leader of Cotswold District Council, at our virtual Politics of Planning breakfast roundtable. Attendees from L&Q, Hallam, Knight Frank and more participated in the discussion, in which Cllr Harris spoke of his ambitious goals as Leader of the Council, with a particular emphasis placed on the importance of genuinely affordable housing.
Topics covered ranged from the recently declared climate and ecological emergencies, the proposed National Park status for the Cotswolds AONB, the forthcoming partial review of the adopted Local Plan, and the possibility of a new unitary council for the Gloucestershire area.
Cllr Harris provided attendees with a highly insightful look into planning and development in the Cotswolds, highlighting that it would be extremely difficult for the council to deliver the housing numbers under the proposed new standardised methodology, which could see the council's yearly target increase from 420 to 1,209.
We would like to thank Cllr Harris again for taking the time to participate in the discussion, as well as to all attendees for joining.
SP Broadway are hosting more virtual Politics of Planning breakfasts over the next few months; to sign up to any of those listed below, simply email office@spbroadway.com.
Cllr Chris Hossack, Leader of Brentwood Borough Council (online) – 21 October 2020
Cllr Bridget Smith, Leader of South Cambridgeshire District Council (online) – 27 October 2020
Mayor Peter Taylor, Mayor of Watford (online) – 3 November 2020
Cllr Tony Page, Lead Councillor for Planning at Reading Borough Council (online) – 10 November 2020
Cllr Stephen Robinson, Leader of Chelmsford City Council (online) – 25 November 2020
Previous Articles