Review: Virtual Politics of Planning roundtable with Cllr Linda Haysey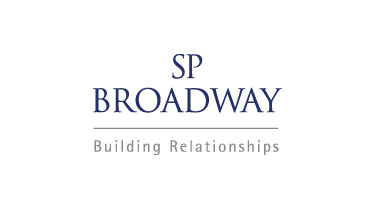 SP Broadway was delighted to welcome Cllr Linda Haysey, Leader of East Herts District Council as our guest speaker at our latest virtual Politics of Planning roundtable.
Attendees from CALA Homes, Pigeon Investment Management, Savills and other industry colleagues working in and around East Herts took the opportunity to ask Cllr Haysey questions about her vision for the area. Much of the discussion centred on co-operation with other local authorities, particularly Epping Forest, Harlow and Uttlesford Councils who East Herts are in early discussions with as part of the five-year review of their Local Plan. A call for sites is expected to be announced at the beginning of next year, at the latest. Cllr Haysey also assured guests that the Planning White Paper would not halt the review process. Alongside its Local Plan Review, East Herts is consulting on its draft Sustainability Supplementary Planning Document (SDP) to make developments in the district more sustainable, another key focus of the discussion.
Cllr Haysey also spoke at length about the Harlow and Gilston Town Board and Hertfordshire Growth Board, two outside bodies she has been appointed to. Cllr Haysey explained that delivering infrastructure is a key part of these projects, particularly sustainable infrastructure as she expressed her desire to see more car renting and sharing initiatives in town centre developments in a move to make the district more sustainable.
Two increasingly topical subjects were also covered – the Planning White Paper and unitary authorities. On the Planning White Paper, Cllr Haysey explained that East Herts District Council will be responding to the consultation due to close at the end of the month. Hertfordshire has also been at the forefront of the many comments made about unitary authorities recently and when asked about this, Cllr Haysey explained that whilst she has reservations about a single unitary authority of 1.2 million residents of Hertfordshire, she is a staunch advocate of cross boundary co-operation.
We would like to thank Cllr Haysey for her insights and time, as well as guests for joining the discussion.
SP Broadway will be hosting the following future Politics of Planning events. Please email office@spbroadway.com if you would like to attend or have any queries.
Cllr Chris Hossack, Leader of Brentwood Borough Council (online) – 21 October 2020
Cllr Bridget Smith, Leader of South Cambridgeshire District Council (online) – 27 October 2020
Mayor Peter Taylor, Mayor of Watford (online) – 3 November 2020
Cllr Tony Page, Lead Councillor for Planning at Reading Borough Council (online) – 10 November 2020
Cllr Stephen Robinson, Leader of Chelmsford City Council (online) – 25 November 2020
Previous Articles