Sadiq Khan warns of Brexit impact on construction industry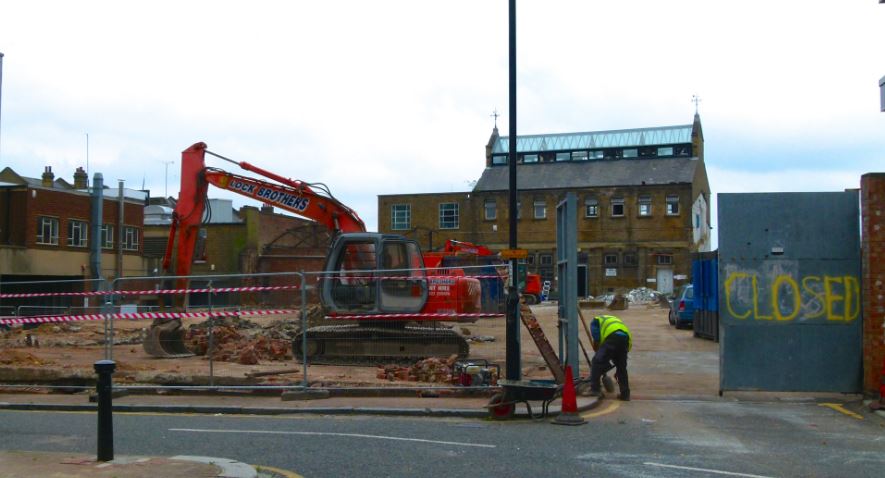 London Mayor Sadiq Khan has published research highlighting the role migrants from Europe play in London's construction sector.
The report, titled 'Housing in London', suggests that more than a quarter of London's construction workforce is from the European Union (half are British, with the remainder coming from across the world). The paper goes on to predict that London needs up to an extra 13,000 new workers each year until 2021 in order to plug the skills gap and meet the additional demands on the construction industry.
Commenting on the report Mr Khan said:
"When I speak to businesses – both large and small – one of the biggest issues they raise with me is the skills gap. They tell me that maintaining a skilled workforce is absolutely crucial to their future and the future of the whole economy.
"London is in the grip of a serious housing crisis – and fixing it is going to be a marathon, not a sprint. While we are working to train up more Londoners to have the skills to work in construction, you can't escape the fact that a 'Hard Brexit' could leave a quarter of the skilled construction workforce in the capital high and dry, which would have a crippling effect on our plans to build the homes Londoners so desperately need."
There is of course a lot of politics being played here, by a Mayor that helped lead the campaign for Remain, and who is thought to have ambitions to lead Labour against the Conservative Government delivering Brexit. Still, underneath the political positioning, there lies a real challenge. With the cost of materials climbing again, and the central London residential market softening, any shrinkage in the skilled workforce could have a considerable impact on the delivery of new homes in the capital.
It's yet another consideration for the Government – still committed to triggering Article 50 by 15 March – as it seeks to balance the myriad of challenges and opportunities thrown up by Brexit.
Previous Articles