Communities Secretary: Councils to have 'big role' in housing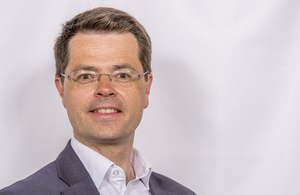 In a speech to the Local Government Association Conference, Communities Secretary James Brokenshire has outlined plans for local authorities to play a new and more active role in housing delivery, as well as confirming that the Government will soon be releasing a Green Paper on social housing.
Last week the Ministry of Housing, Communities and Local Government announced that it was lifting the Housing Revenue Account cap by £1 billion to enable local authorities to invest in a "new generation" of council housing.
Previously local authorities were restricted in the amount they could borrow to build new housing, but this new fund will be available for councils to bid for to increase their housing stock.
Speaking at the conference, Mr Brokenshire said:
"Successive governments, of all stripes, quite simply failed to build enough homes. And the consequences are plain to see: ordinary families, young people starting out in life and many others struggling to secure that most basic of human needs – a place to call their own – and being denied the opportunities and security that come with it…
"Which is why we're supporting local authorities to do more to deliver new homes – with a focus on affordability and building them where they are most needed. It's why we've responded to your calls for extra financial flexibility and last week invited councils to bid for £1 billion of extra borrowing – paving the way for a new generation of council housing. It's why we're investing £9 billion in a wide range of affordable housing, and giving councils and housing associations more certainty over their rental income until 2025."
In 1979, 42% of people in the United Kingdom lived in council housing, before Margaret Thatcher's introduction of Right to Buy. Today less than 8% of people live in council homes. This increase in funding for local authorities to increase their housing stock marks a major shift from Conservative policy of the last 35 years, and echoes Labour's manifesto commitment to encourage councils to build again.
Recent polls have shown an increasing amount of support for Labour from young private renters, even in traditionally safe Conservative-voting areas. With housing likely to play a central role in both local and national elections in the coming years, this shift is further evidence that the Government sees it as a priority to address the crisis in order to maintain the support of young people, even in their traditional strongholds.
Previous Articles