The Government's Post-Brexit Industrial Strategy: planning implications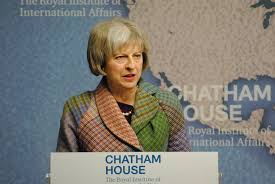 Last week Theresa May unveiled her post-Brexit 'modern' Industrial Strategy, with investment in innovation, cutting-edge technology and greater state intervention taking centre stage.
Mrs May promised that the Strategy would:
''Back Britain for the long-term: creating the conditions where successful businesses can emerge and grow, and backing them to invest in the long-term future of our country. It will be underpinned by a new approach to government, not just stepping back but stepping up to a new, active role that backs business and ensures more people in all corners of the country share in the benefits of its success.''
Housing and related transport infrastructure plays a key role in the Strategy, which has been published as a Government Green Paper. The Green Paper cites Britain as having the second-worst transport infrastructure of any G7 country, blaming a "complex planning system" and "failure to align planning for infrastructure with planning for housing and industry".
The Paper highlights the Government's £2.3 billion Housing Infrastructure Fund, announced late last year, as a solution, saying it ''will allow joined-up planning for housing and infrastructure in areas of severe housing need" with councils also able ''to bid for £1.1 billion of additional funding for which councils can bid to upgrade local roads and unblock local congestion".
As everyone who has presented development proposals at a public exhibition knows, concerns about infrastructure are usually at the top of any objector's list of concerns. The Green Paper's focus on reducing these pressures in high housing demand areas is a step towards addressing this, in principle at any rate.
Whether the new funding filters through to impact on the ground remains to be seen.
Previous Articles