'The most powerful man in politics' calls for more new towns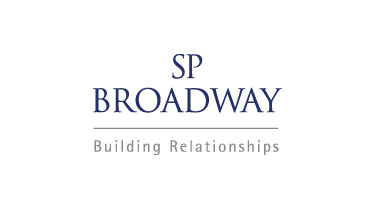 23 February 2015
A key Conservative opinion former has joined the chorus of voices calling for a new generation of new towns to be built to meet Britain's housing needs.
Tim Montgomerie, described by Tatler as the 'most powerful man in politics' and rated by the Observer as 'the most influential Tory outside the Cabinet' is a Conservative blogger and columnist with a track record of shaping grassroots Conservative opinion, and of influencing the Conservative leadership at the highest level.
Writing for the Chartered Institute of Housing Mr Montgomerie warns that:
''Britain simply isn't building enough homes to cope with the fact that more of us are living alone, so many families are breaking down, we're all living longer and immigration into Britain continues at high levels.''
He argues that opposition to development needs to be urgently overcome if enough houses are to be built, and suggests that
''The secret to overcoming NIMBYism is to ensure that enough new infrastructure is put in place to ensure GP services, schools and roads aren't overwhelmed. All of this leads me to believe that we need new towns rather than lots more ad hoc, small developments. We need a large amount of building in a small number of areas rather than a small amount of building in a large number of areas. We need a lot more Ebbsfleet Garden Cities where public money underwrites the infrastructure that new communities depend upon.''
He suggests overcoming opposition to development is a particular challenge for the Conservative Party:
''Just as Labour is held back from serving the national interest by public sector unions, the Conservatives are held back by housing nimbies. To put it crudely the Tories rely on homeowners for their core vote.''
It is interesting to see such a key Conservative voice deploying the same arguments put forward by Nick Clegg, and only last week by Lib Dem peer Lord Taylor, that new towns generate less local opposition than building on the edge of existing settlements.
As the Conservative Party continues to face the contrasting demands of meeting Britain's housing needs, whilst addressing the complaints of swathes of grassroots Conservatives opposed to development at a local level, new towns could appear to represent a win-win situation.  New homes built, local opposition minimised, policy convergence with potential coalition partners achieved.
Too good to be true?  Possibly.
Whatever the reality of delivery, it does seem likely that new towns will increasingly be presented as another silver bullet solution to the Conservatives housing dilemma.
Previous Articles