Theresa May announces major rethink on social housing policy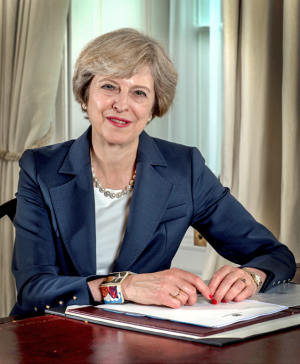 The Prime Minister has pledged £2 billion to boost long-term aspirations for housing associations – marking a shift in Conservative housing philosophy dating back decades. Mrs May said she wanted people to feel "proud" of living in a state-funded home and that society, including politicians, should stop "looking down" on "our friends and neighbours who live in social housing."
The Prime Minister announced the new funds, which will be released over the next ten years, in a speech to the National Housing Federation Summit. She said:
"Some residents feel marginalised and overlooked, and are ashamed to share the fact that their home belongs to a housing association or local authority.
"On the outside, many people in society – including too many politicians – continue to look down on social housing and, by extension, the people who call it their home. We should never see social housing as something that need simply be 'good enough', nor think that the people who live in it should be grateful for their safety net and expect no better.
"On a new mixed-tenure development, the social housing should not be tucked away behind the private homes, out of sight and out of mind. As you look from building to building, house to house, you should not be able to tell simply by looking which homes are affordable and which were sold at the market rate."
Speaking on the Today Programme, Secretary of State for Housing, Communities and Local Government James Brokenshire said:
"We will be able to deliver more homes as a consequence of that stability, that certainty for housing associations to be able to look to the future. Many, many people in social housing are actually working, have those ambitions and that intent to better their lives and we want to challenge that stigma, we want to give those people that voice."
The Speech was welcomed by the Chief Executive of the National Housing Federation David Orr, who commented:
"This represents a total step change. For years, the way that money was allocated meant housing associations couldn't be sure of long-term funding to build much-needed affordable housing. [This announcement gives us] long-term confidence and confirmed that we are trusted partners in solving the housing crisis, building new homes and communities".
The announcement suggests a change of approach to social housing, which for a generation had focused on the aspiration of home ownership, beginning with Margaret Thatcher's right-to-buy policy in the 1980s. With home ownership out of the reach of many, and private rent on the rise, it appears the Prime Minister is keen to find Tory voters in social rented and shared ownership homes.
Previous Articles