Theresa May unveils social housing shakeup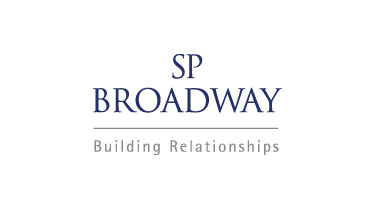 Last week, we attended the Conservative Party Conference in Manchester, which culminated on Wednesday as it does every year – with the Leader's Speech. Theresa May's plan was to use her speech to unveil a flagship housing policy, however due to a sore throat and an interruption, the policy has managed to slip under the radar of most press coverage of the event. However, the message from the conference was clear – the Government sees tackling the housing crisis as a top priority, and one in which they need to be seen to address in order to win votes back from Labour.
In her speech the Prime Minister referred to her vision of 'the British Dream' throughout, and outlined how housing was essential to this dream being fulfilled:
"The number of new homes being delivered each year has increased significantly since 2010. Our Housing White Paper set out plans to increase it further, ensuring councils release more land for housing, and giving them new powers to ensure that developers actually build homes once they're given planning permission to do so…  we have introduced schemes like Help to Buy to support people who are struggling right now."
Mrs May went on to highlight how central the issue of housing policy has become in British electoral politics:
"But the election result showed us that this is not nearly enough. We've listened and we've learned. So this week, the Chancellor announced that we will help over 130,000 more families with the deposit they need to buy their own home by investing a further £10 billion in Help to Buy."
The Prime Minister unveiled her flagship policy during the speech – an extra £2 billion of affordable housing:
"Today, I can announce that we will invest an additional £2 billion in affordable housing – taking the Government's total affordable housing budget to almost £9 billion… A new generation of council houses to help fix our broken housing market."
Directly addressing the housebuilding industry, the PM promised land for housing:
"I want to send the clearest possible message to our house builders. We, the government, will make sure the land is available. We'll make sure our young people have the skills you need. In return, you must do your duty to Britain and build the homes our country needs."
This move comes at an interesting time, as February's Housing White Paper had been directed largely at the privately-owned and private-rented sectors. Whilst the increase in social housing will be modest (a Conservative briefing note suggested that this new policy will equate to rougly 5,000 additional affordable homes per year), it is a move likely aimed at attracting younger people to the party, spurred on by recent polling which gives Labour the upper hand both in housing and amongst young people. If another general election does come, it is beyond doubt that housing will play a huge role in both parties' campaigns.
Previous Articles