Tories announce London mayoral candidate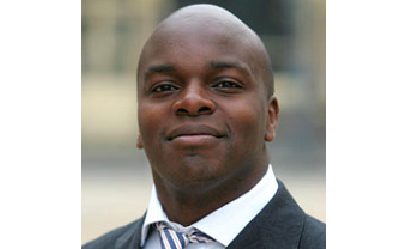 With just over a year and a half to go until the next London mayoral elections, the Conservative Party have announced Shaun Bailey as their candidate. The former Special Advisor to David Cameron is currently the Conservative Group's Deputy Leader on the Greater London Authority, and has unsuccessfully attempted to become an MP on two occasions (in Hammersmith in 2011 and Lewisham West and Penge 2017).
In a vote by London Tory members, Mr Bailey beat two fellow contenders for the candidacy – Andrew Boff and Joy Morrissey. Commenting on his nomination, he said:
"For someone who grew up in a council house in one of the poorest parts of London, securing this nomination is proof that our city truly is the place where anything is possible.
"It's why I've spent my entire adult life trying to repay its generosity, either through my 20-plus years of youth work helping to steer children away from a life of crime and towards work opportunities, or my current involvement on the London assembly, where I have done my best to hold the current mayor to account. I look forward to meeting with Londoners in every borough and continuing the conversation about how we can do better to make sure London works for everyone."
Mr Bailey's views on housing reflect his background as a former Cameron advisor and supporter of Right-to-Buy, and he once stated in a Channel 4 interview that "Margaret Thatcher built more council houses in a year than Labour did in 13 years of government."
He has also attacked Sadiq Khan's record on affordable housing and approach to brownfield development, stating:
"Sadiq Khan's record on housebuilding has been abysmal. He has been given £4.82 billion by the Government to build over 90,000 new affordable homes – a record amount. So far he has failed his housing targets.
"Mr Khan's current London Plan places a complete moratorium on all new housebuilding on strategic industrial land.
"This places both a strain on the Green Belt, by pushing developments towards the edge of London, and incentivises the building of tower blocks in our suburbs to increase densities. Not only does the lack of housebuilding push up prices, Khan's planning strategy also significantly undermines life in the suburbs."
Shaun Bailey is certainly an interesting choice as Conservative Mayoral candidate – he is neither household name nor a political heavyweight. However, his background of growing up in a council estate, support for Right-to Buy, and former position in Number 10 could give him credibility amongst London's swing voters. At this early stage the majority of his rhetoric has focused on crime and justice – expected to be the main criticism of the current Mayor throughout the debate – but housing has also been a focus in his interviews, and it is clear from his comments that he intends to challenge Sadiq's record on affordable housing.
With no end in sight for London's housing affordability crisis, housing delivery will be sure to play a role as the debate heats up.
Previous Articles