Waverley Borough Council reacts to three Local Plan challenges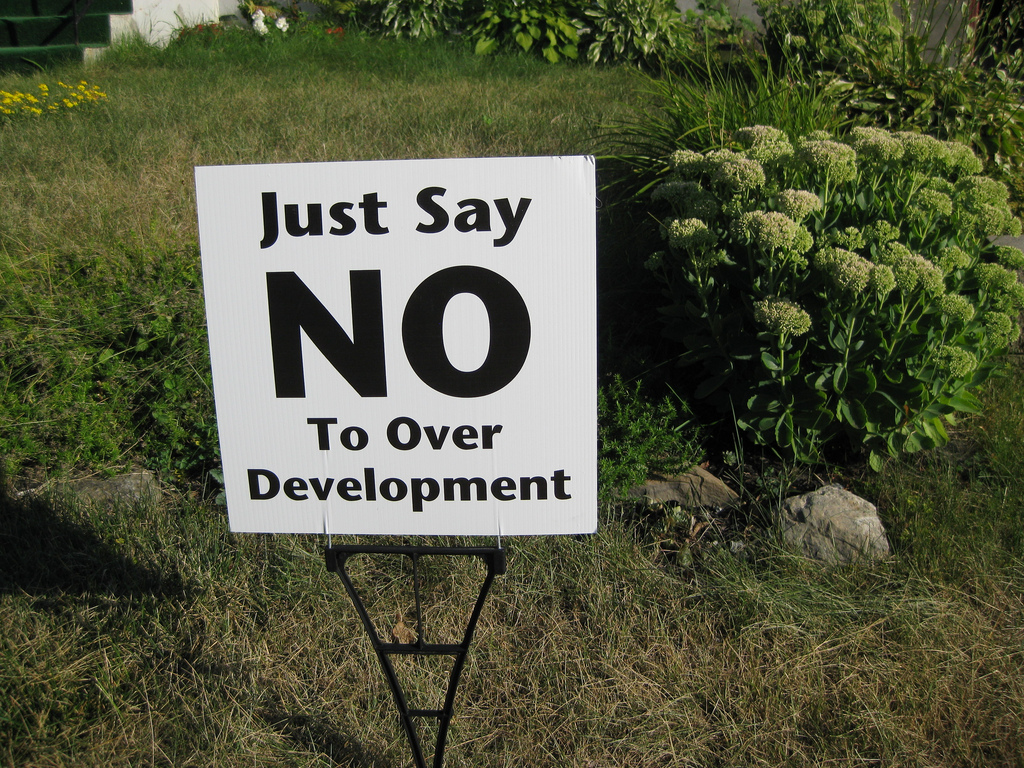 Waverley Borough Council has expressed its frustration at the prospect of spending hundreds of thousands of pounds of taxpayers' money on legal fees fighting a judicial review of its Local Plan.
In February 2018, Inspector Jonathan Bore determined Waverley's Local Plan could only go ahead if the Borough's annual housing requirement increased from 519 homes per year to 590, to support unmet need from Woking Borough. The Plan was subsequently adopted by the council and made provision for at least 590 homes per year (11,210 in total from 2013 to 2032), responding to the Inspector's decision.
CPRE Surrey, Protect Our Waverley and a local husband and wife have since submitted three separate legal challenges against the Local Plan.
Explaining CPRE's decision to seek a judicial review, Andy Smith, Director of the Surrey Branch, said:
"The Inspector's decision to increase the housing figure for Waverley will inevitably result in loss of countryside in the AONB and Green Belt. This lack of regard for policies of restraint cannot be right.
"We cannot stand idly by and witness yet more 'protected' countryside being lost to housing development, especially when this new development will do nothing to address genuine local housing needs."
Protect Our Waverley submitted its application for judicial review on the very day that the Secretary of State approved 1,800 homes at Dunsfold Park – a site crucial to the success of the Local Plan. Bob Lees, Chair of Protect Our Waverley, argued Waverley Borough should not have been forced to increase its annual housing requirement:
"Common sense tells us that people who want to live in Woking do not want to live in rural Waverley. So why should Waverley have been forced to accept 21% more new homes purely on the basis of Woking's 'unmet need'?
"This challenge to Inspector Bore should properly have been made by Waverley Borough Council itself, at the time of the Public Examination, but they stayed silent despite having themselves challenged Woking earlier in the year. Had they done so then the extra houses wouldn't now be required and neither would the challenges by POW and others."
In response Cllr Julia Potts, Leader of Waverley Borough Council, has labelled the challenges "irresponsible" because of the financial pressures they will put the council under, saying:
"I am appalled that we have to spend money on legal expenses again, when we could be spending it on services – £200k at a time when, as a council, we face enormous financial challenges and are doing our utmost to deliver and protect key frontline services for our residents.
"The adopted Local Plan is Waverley's lawfully adopted framework for development and planning decisions. The plan will continue to be our guide for all future development in the borough despite these challenges."
It is no secret that, in the midst of a national housing crisis, local authorities are under pressure from central government to deliver new homes. This national push to build new homes can exacerbate an already problematic relationship between councils and local opposition groups – the situation in Waverley being a prime example.
The Government continues to stress the importance of community involvement in planning, in spite of increasing conflict between local authorities and residents over this sensitive subject.
Previous Articles