What to expect in the new Parliament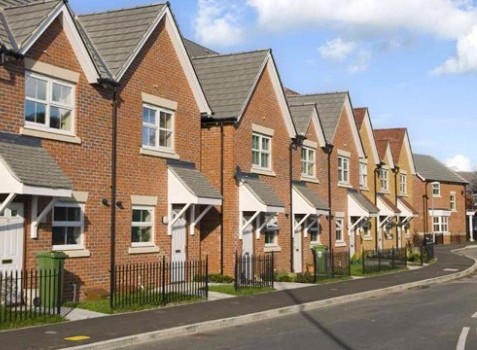 Poll of Polls 6/12/19: Con 43%, Lab 32%, LD 4%, Brex 5%, Grn 3%, Other 3%. Projected result – Conservative majority of 31
This week, SP Broadway gave a presentation to clients in Cambridge covering the upcoming General Election, both parties' manifestos, our predictions, and some horizon-scanning of the more likely scenarios. Below, we have covered a few of the key policies that both the Labour and Conservative parties have committed to.
Protecting the Green Belt
Both parties have committed to protect the Green Belt and intensify the use of brownfield land, especially in metropolitan areas. There was some speculation before the manifesto launch that some level of Green Belt review might be done in the next Parliament, but this appears to have been dropped in favour of shoring up the rural vote, especially in the South East of England. Labour have also committed to "make brownfield sites the priority for development and protect the green belt."
Leasehold reform of new build properties
Another important area of common ground is leasehold reform. Perceived abuses of the leasehold system have forced politicians of both parties to commit to bringing ground rents to a peppercorn, and for the freeholds to be made available to leaseholders at a minimal rent.
Retaining Help to Buy
The Labour manifesto promises to "reform Help to Buy to focus it on first-time buyers on ordinary incomes", prhaps indicating some level of means-testing to provide more favourable terms for lower-income applicants. The Conservative manifesto promises to keep the policy until at least 2023, and then to introduce a "new market in long-term fixed rate mortgages which slash the cost of deposits" to replace Help to Buy.
Continuing support for high levels of housebuilding
Housebuilding will remain high, although the methods of delivery will change. The Conservative manifesto sets a target of "at least a million more homes" by 2024, which is 200,000 homes a year, down from the current 300,000 target. The Labour manifesto sets a target of building 150,000 new council homes a year, with an unspecified target for private development.
Building safety
The Conservative manifesto commits to "implementing and legislating for all the recommendations of the Hackitt Review … and we will support high rise residential residents with the removal of unsafe cladding, and continue with our rigorous process of materials testing."
The Labour manifesto commits to "introduce a £1 billion Fire Safety Fund to fit sprinklers and other fire safety measures in all highrise council and housing association tower blocks, enforce the replacement of dangerous Grenfell-style cladding on all high-rise homes and buildings, while introducing mandatory building standards and guidance."
Higher environmental standards for new builds
Jeremy Corbyn announced at Labour's manifesto that all new homes should be zero-carbon by the end of the Parliament, and the Conservative manifesto commits to "support the creation of new kinds of homes that have low energy bills and which support our 2050 zero carbon targets".
Previous Articles