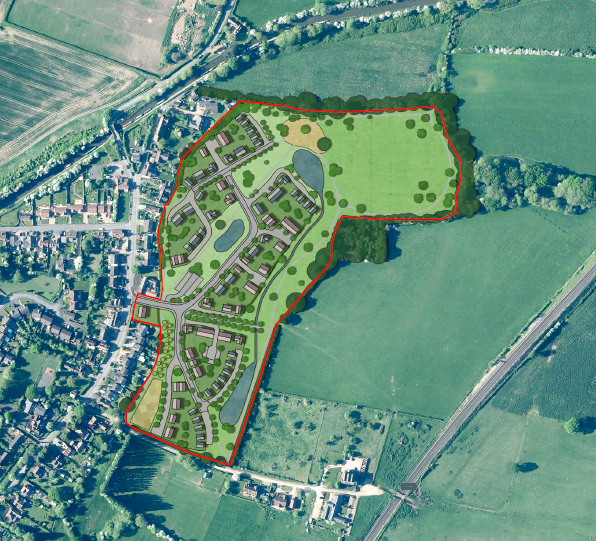 Background
Our client had a draft allocation for 26 new homes in the draft South Worcestershire Development Plan (SWDP) Review.  However, they were seeking to submit a planning application for an additional 75 homes on land to the north of the allocation site.
Challenge
SP Broadway had to meet with residents and political community leaders to communicate a positive vision for the additional homes that were being proposed, and to understand local views.
Solution
We organised a public exhibition for residents, which was attended by approximately 250 people. Residents raised concerns over the impact of the development on traffic, the environment, a Grade 2 listed bridge, and local services.
We informed residents of the public exhibition and online consultation by posting a notification letter to 359 addresses.  We also created a website to enable online feedback.
To build awareness of the scheme, we met with the local ward member on Wychavon District Council.  Topics discussed included the lack of parking in the village, the views of residents, and the need for more clarity concerning the EIA screening process.
In response to community concerns, various changes were made to the proposals, including replacing sports pitches with a wildflower meadow, and increasing the buffer zone alongside existing homes.
Result
A planning application was submitted in July 2022; however, the council failed to determine the application in time. An appeal was submitted on grounds of non-determination, and is currently ongoing.