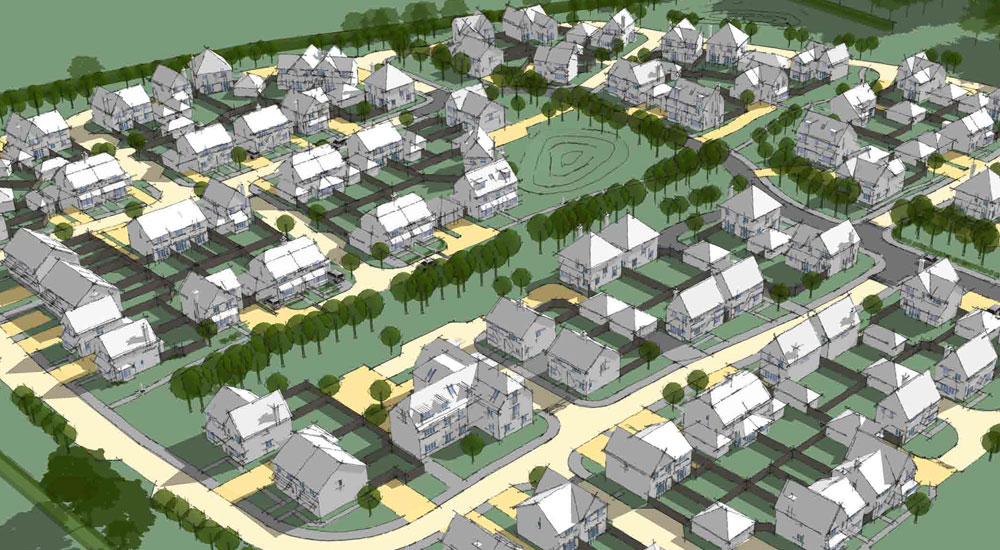 Background
Our client sought planning permission to build 120 new homes on the edge of Colchester in Tendring District.
Challenge
A high level of interest from members of both Tendring District Council and Colchester Borough Council.
A greenfield site with sensitive boundaries to ancient woodland and neighbouring residents.
Political upheaval during the pre-application process owing to the 2015 general election.
Solution
Our client instructed SP Broadway to formulate a communications strategy to gain political support and minimise potential opposition for their application. We held meetings with key local members including the chair of planning committee and the leader of the neighbouring local authority, understanding key concerns and areas of agreement.

We then worked with adjacent residents to the site at a community liaison meeting, and were able to address individual concerns directly. Following this we arranged a public exhibition, inviting key local stakeholders and residents. Engaging closely with the media, we gained positive coverage about the proposals and the exhibition.

Prior to committee, we drafted a comprehensive political briefing brochure outlining the merits of the scheme, including the positive feedback from the consultation.
Result
In spite of the sensitive location and some concerns from local residents, this application obtained only four objections from local residents, and gained the support of the parish council. Following officer recommendation for approval, the proposal was unanimously consented by Tendring District Council Planning Committee in September 2015. Members of both the administration and opposition commended the engagement undertaken for the application.