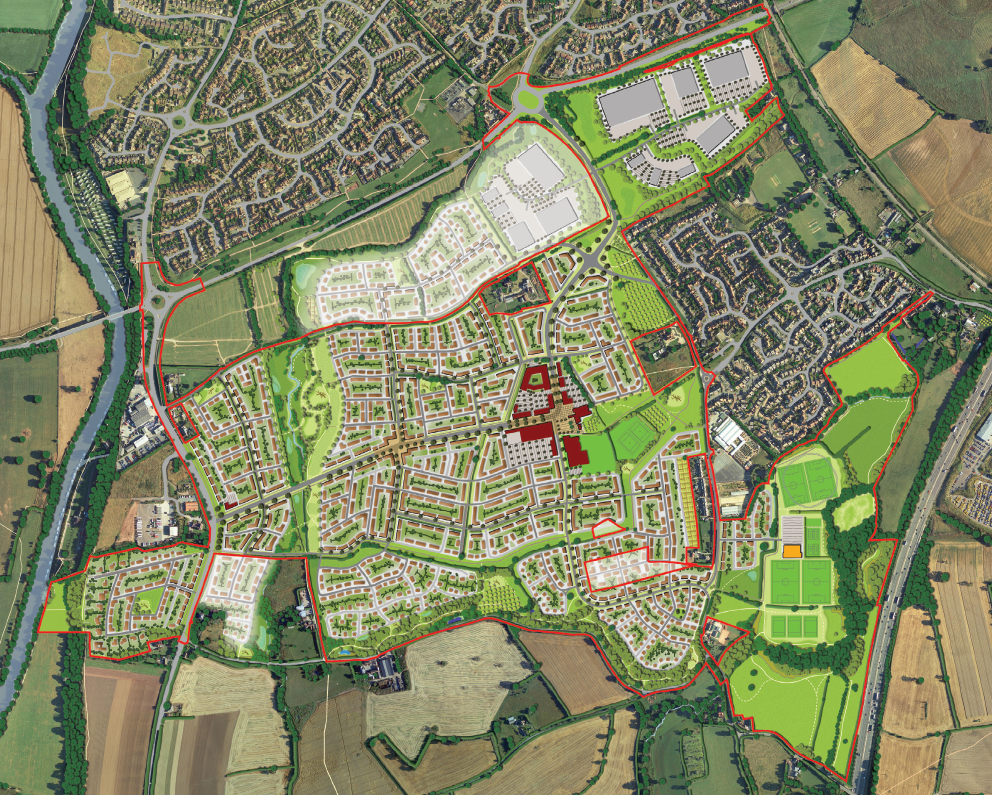 Background
Our client sought planning permission for a large urban extension to the south of Worcester, providing over 2,000 new homes, 14 hectares of employment land, a new local centre and highway improvements.
Challenge
The site was on a major political faultline, covering three local authority areas, and therefore required consent from three planning committees.
Our client's planning application had been submitted in 2013. Four years on, agreement had not yet been reached with officers on the scheme's affordable housing contribution, discussions had stalled, and potential committee dates were being routinely pushed back.
Solution
SP Broadway was instructed to help liaise with political stakeholders, in order to build pressure on officers to agree a position on affordable housing and take the application to committee.
We drafted a hard-hitting, four-page briefing letter, setting out the many economic and social benefits of the urban extension as well as our client's position on affordable housing, sending this to all members of all three councils and copying in all the relevant planning officers to spur a response.
The site also covered three parliamentary constituencies, so we arranged meetings with all three Members of Parliament to make them aware of the current delay and urge them to speak to their council leaders themselves about unlocking the affordable housing deadlock and progressing the application towards committee.
Result
Directly prompted by our briefing letter, officers made contact with our client and discussions on affordable housing were finally able to reach a resolution.  Armed with a recommendation for approval from officers, the application was approved by all three councils in early 2018.