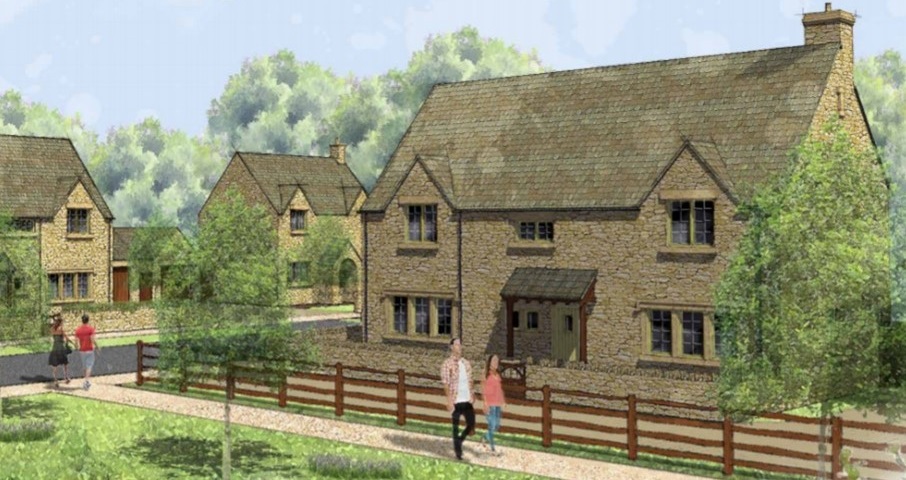 Background
Spitfire Bespoke Homes sought to gain 1) a Local Plan allocation for new homes on Dunstall Farm, a plot of agricultural land on the southern edge of Moreton-in-Marsh in Gloucestershire, and 2) a detailed planning consent for 250 homes.
Challenge
Over the preceding five years Cotswold District Council had consented a considerable amount of development in the town, including three new large developments. Reaction to this development had been largely negative from the local community and politicians, with the local MP and councillors condemning them as unsustainable. In January 2015 Cotswold District Council published its Development Strategy and Site Allocations document, which determined that only one site of 21 homes was to be allocated in Moreton-in-Marsh in the new Local Plan period.
Solution
Starting in January 2016, SP Broadway organised strategic meetings with key local community and political figures including the Town Council and the local MP. This allowed us to understand the positions of key stakeholders and provided us with an early opportunity to highlight the benefits of the proposals.
We held two public exhibitions in Spring 2016 showcasing the plans, with members of the project team on hand to answer any queries and explain the benefits the development could bring to the town. To demonstrate our client's commitment to community consultation, we invited all local residents within a broad radius of the site and all local political and community stakeholder groups.
We organised a Community Working Group, inviting selected residents and town & district councillors to discuss the evolving masterplan for the site in greater detail. The Working Group met a total of eight times between April 2016 and January 2017.
Despite an initial lack of political support for the proposals, as a result of our political and community engagement the site was allocated for 119 homes in Cotswold District Council's Local Plan, adopted in August 2018.
Having secured the draft allocation, it was decided to bring forward a planning application. A third public exhibition was held in September 2018, and a detailed planning application for 250 homes was submitted in April 2019.
At a Planning Committee meeting in October 2020, members resolved to defer the application in order to secure greater certainty on the scheme's contribution towards primary education in Moreton-in-Marsh. We organised a meeting with the ward member for the site – a Planning Committee member – to discuss this issue in greater detail, and sent a letter to all Planning Committee members clarifying Spitfire's position on this issue.
Result
Spitfire's detailed planning application for 250 homes was consented by Cotswold District Council Planning Committee in November 2020.