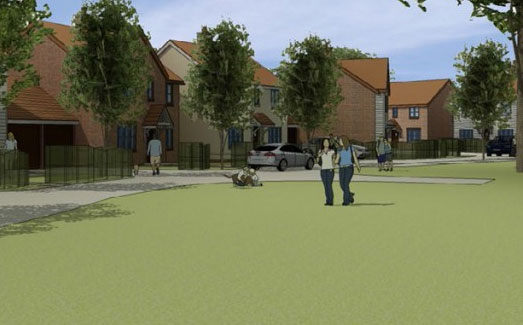 Background
A national housebuilder instructed SP Broadway to run the community consultation for the development of 66 new homes in the village of Northiam, East Sussex. The proposals included generous open space provision and would meet the village's housing requirements for the next 20 years.
Challenge
The development would substantially increase the overall size of the village, where there were already concerns that further housing could not be accomodated and fears the village may become a town.
Residents immediately adjacent to the site were strongly opposed and concerned about a loss of views and the impact of the new homes on their everyday lives.
Solution
SP Broadway conducted an in-depth survey of key political and community stakeholders to ensure that a comprehensive engagement programme could take place.
We met with the parish council, ward councillors, the county councillor, the local conservation society and the local bowls club to brief them on the proposals and listen to their concerns.
Immediate site neighbours were invited to a meeting with members of the project team, allowing them to raise their specific concerns in advance of the public consultation.
We organised a public exhibition in the village, attended by over 300 residents. 136 attendees filled in feedback forms, provising useful comments to help our client finalise the detail of the scheme before submission.
Result
A planning application was submitted in February 2015 and approved by Rother District Council Planning Committee in August 2015.