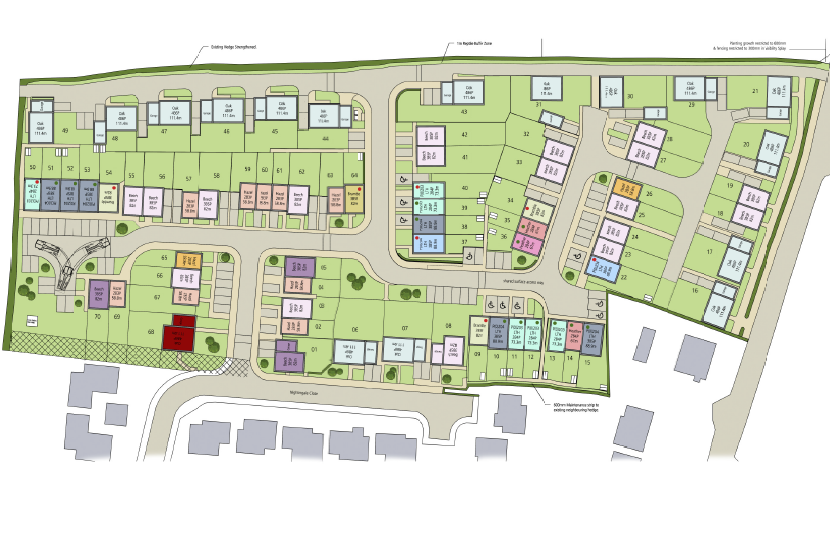 Background
Our client, a housing association, sought planning consent to develop 70 new homes on a mixed brown field and green field site.
Challenge
The proposed development was highly controversial amongst local residents, with a large number of neighbours objecting to development of the site. Residents were largely opposed to the layout, density and tenure of homes, in addition to transport concerns. Our challenge was ameliorate the concerns of neighbouring residents while building political support for the proposals amongst senior councillors and ward members.
Solution
Appointed post submission, SP Broadway devised a comprehensive communications strategy designed to secure planning consent. This included:
A meeting with representative residents and ward members to understand community concerns.
A follow up meeting with representative residents and ward members briefing them on subsequent amendments made to the scheme to address their concerns.
A briefing meeting with Labour Cabinet Member for Housing to build high level support for new homes, especially affordable homes.
After gaining Cabinet level support, a briefing meeting with Planning Committee Chair to outline the proposals.
A detailed briefing letter to Planning Committee members, explaining the scheme, listing the benefits and detailing how specific areas of concern had been addressed, including transport issues.
Result
Plymouth City Council Planning Committee voted 7-6 along party political lines to consent the development on 4 December 2014. One Labour councillor called the plans "brilliant" while another said "we need to accelerate the development on sites like this."