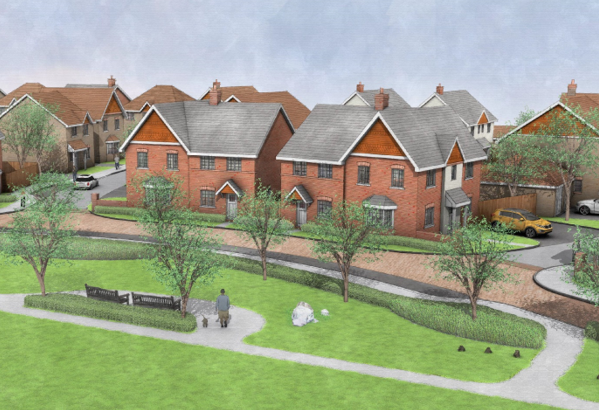 Background
A national housebuilder sought planning permission for 94 new homes on the site of a former garden centre in the village of Badshot Lea, Surrey.
Challenge
The site had outline planning permission for 80 homes, but that application did not include a 'ransom strip' of land through the centre of the site.  Our client had since acquired the strip and an entirely new application was required for a comprehensive development of the entire site for 94 homes.
Solution
SP Broadway was appointed to fulfil a resident liaison role during the planning process.  Upon submission of the application we sent a briefing letter to over 300 residential and business addresses surrounding the site, providing information about the new scheme alongside our contact details.
For over four months we handled all resident queries, liaising with the project team to provide residents with answers to technical questions on specific elements of the scheme.
We liaised extensively with a resident whose home directly adjoined the site, who was concerned about the retention of trees and hedgerows on the site boundary, and also with a representative of the local tennis club regarding a potential contribution towards improvement of their facilities.
In the run-up to the Planning Committee date, we oversaw the production of a comprehensive briefing letter and brochure explaining the key elements of the proposals, and sent this to all members of Waverley Borough Council's Joint Planning Committee.
Result
Waverley Borough Council Joint Planning Committee members voted to approve our client's planning application in July 2018.