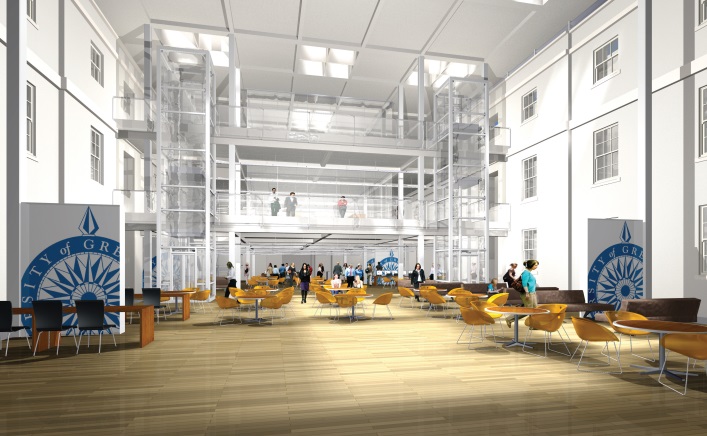 Background
A university based in South East London had submitted a planning application to Royal Borough of Greenwich to refurbish the Dreadnought building, a Grade II listed building on its historic Greenwich campus, next to the Old Royal Naval College. Formerly the university library, the building would become the base for some faculty departments, as well as provide new facilities for the Students' Union.
Challenge
Being a prominent listed building within the Maritime Greenwich World Heritage Site, the fate of the building was of interest to an unusually large number of stakeholder bodies and local interest groups.
Solution
In order to make residents aware of the planning application, SP Broadway organised a one-day public exhibition of the proposals, held in the Dreadnought building. Using specialised mapping software we created a radius of invitees and sent an invitation letter to all residential and business addesses within this radius, totalling some 440 invitations.
We also organised a short preview of the exhibition display for key stakeholders, held on the same day before it opened to the public. We sent out personal invitations to over 100 stakeholders and arranged for the Vice-Chancellor to address the event. We also liaised with university staff regarding catering and logistics.
Result
Our client thanked us for "all the hard work that led to a successful [consultation] event…the Vice Chancellor and University were very happy". The planning application was approved by Royal Borough of Greenwich in October 2015.