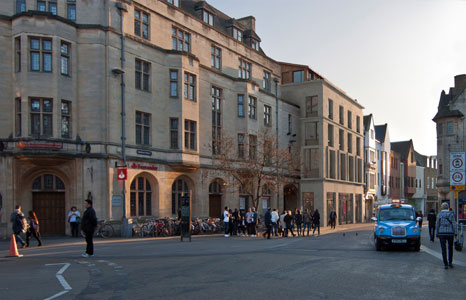 Background
Our client sought planning consent to demolish & replace two retail buildings in Oxford city centre and renovate a third, creating new prime retail space on the ground and basement floors and 133 student rooms above.
Challenge
The development was in a highly-sensitive location within the Central Conservation Area, in the heart of the historic city and opposite the medieval Carfax Tower. As a consequence the scheme was under intense scrutiny for its impact on the urban fabric, on the medieval street pattern and on city views, particularly from the top of Carfax Tower.
Solution
Appointed in the run-up to the Planning Committee date, SP Broadway devised a comprehensive communications strategy designed to communite the benefits of the development. This included:
A briefing meeting with the Leader of the Council.
A presentation to Planning Committee members by the project team.
A detailed briefing letter to Planning Committee members, explaining the scheme, listing the benefits and addressing specific areas of concern, such as the impact on city views.
Telephone calls to Planning Committee members in the days before the committee date, to answer any last minute concerns, understand views and gauge the level of likely support.
Result
Oxford City Council West Area Planning Committee voted unanimously to approve the development in principle on 12 November 2014.