After the shock General Election result, what now for housing and planning?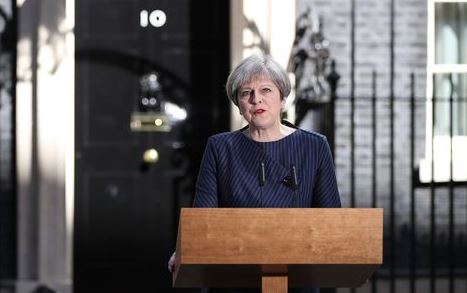 With the Conservatives looking to govern with the support of the Democratic Unionist Party, we could be entering a quiet period for housing and planning policy.
As suggested before the election, turnout proved to be key to the result. Overall turnout increased from 66% to 68% compared to the 2015 General Election, driven by an estimated surge in turnout amongst one particular group of voters – young people. Initial estimates suggest a 58% turnout amongst voters aged 18 to 24, compared to a 44% turnout amongst this group two years ago.
With around 65% of this age group voting Labour, the youth vote surge was enough to gain Jeremy Corbyn's Party an extra 30 seats, mainly from Conservatives, denying Theresa May an overall majority.
The Prime Minister is now expected to form a new Government with the support of Northern Ireland's Democratic Unionist Party (DUP), with a Queen's Speech due on Wednesday setting out its legislative priorities. With DUP support – bearing in mind that Sinn Fein MPs do not take up their seats in the Commons, and the Speaker does not normally vote – Mrs May will have an effective majority of 12 to push her legislation through.
This slim majority suggests a period of calm for housing and planning. Any radical new measures to loosen the planning system to boost housebuilding could be defeated by the opposition of a few backbench Conservatives – and there are plenty of them who are committed to opposing any weakening of planning restrictions. The 'English Votes for English Laws' system, in place since 2015, only increases their influence, as it requires all legalisation affecting just England – including planning – to be approved by a majority of English MPs as well as by the whole House of Commons.
With controversial measures likely to be off the table, new housing policies will have to command wide-ranging support in order to pass into law. Writing in the Daily Telegraph last week, Conservative grandee William Hague said that increased funding for new homes could receive cross-party support, suggesting that:
''all parties agree housing is a national priority. Ministers could convene a cross-party working group, including the new Mayors of big cities, to agree a plan to accelerate new home building across the country by changing regulation, taxes and spending in an agreed way.''
Housing and planning policy may be moving into a new phase, with popular policies – like increased funding for affordable housing – going through (austerity is on the way out apparently), while more controversial measures – like efforts to increase housing land supply in rural areas – gather dust in a Whitehall drawer.
Until the next General Election, that is – and given the parlous nature of Mrs May's majority, we could be holding another one sooner rather than later.
Previous Articles