Brexit – emerging positives and negatives for development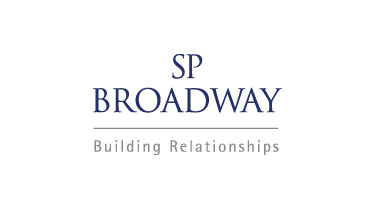 As the dust begins to settle on the Brexit vote we can offer some further tentative insights as to the impact of this political earthquake on development projects.
Whilst the economic outlook appears uncertain, at SP Broadway we pride ourselves on our positivity – so let's start with a stroll down the sunnier side of Brexit Street. Early indications suggest that positive factors arising from the referendum result may include:
A changed approach to viability
Project costs look set to increase, as the price of building materials imported from Europe rises. Councils are expected to respond to this by loosening affordable housing commitments, a relaxation that may gather pace if the overall number of housing projects falls and Councils find themselves struggling to maintain the housing supply.
Land availability
Farmers look set to be hit hard by Brexit, with up to 50% of their income currently coming from EU subsidies. With these EU subsidies to be withdrawn, and years of debate ahead as to whether they will be replaced by the UK Government, farmers could well look to make up their losses by exploring the development potential of land in their ownership.
A boon to overseas buyers?
George Osborne's 2015 Stamp Duty reforms were designed to push up the costs of purchase for foreign house buyers. The falling pound, now at a thirty-year low, means that foreign buyers can now more than recoup these extra costs, with new buyers based in China and the US able to buy a £1 million property for 10% less than they could have done before the Brexit vote. Could a renewed boom in property purchases from overseas be an unintended consequence of the Leave vote?
There are of course also emerging risks:
Investment worries
Whilst overseas property investment prospects look promising, overall the falling pound, a FTSE 250 down 10% since the vote and plummeting business confidence indexes point to stormy waters ahead. Half of all UK retail property funds have now been suspended, in the face of a rush of investors withdrawing their cash.
Perception of reduced housing need
During the referendum Leave campaigners politicised housing numbers, arguing that housing need would fall if Britain left the EU due to reduced immigration. Whilst the accuracy of this prediction has yet to be proven, we can expect residents and councillors opposed to new housing to have taken careful note of the promise that fewer new homes will now have to be built. Expect more local challenges to housing need projections. Challenges to individual projects, on the basis of reduced housing need, will need to be rebutted. Stressing that the homes proposed are now definitively to meet local needs could be a possible way to do this.
Of course, questions remain to be answered – including 'will the EU citizens that currently prop up the UK's construction industry be allowed to stay?' and 'will the third runway at Heathrow and other infrastructure projects proceed?'.
The answers may depend on the instincts of the favourite to win the Conservative leadership election, Theresa May. Her statements to date suggest that, as Prime Minister, the answer to both of our questions could be no – Mrs May has said the ability of EU citizens to stay could depend on whether British citizens in EU countries are allowed to choose to remain, and she has campaigned against the expansion of Heathrow in the past.
Another key area to watch concerns the regulations that govern development. As we leave the EU over 800,000 pages of regulations are up for reconsideration, with some rules being kept and others being ditched. The extent to which building controls and environmental regulations will be affected remains to be seen.
Over the weeks and months ahead SP Broadway will continue to report the unfolding impact of Brexit on planning and development, offering analysis and insight as we navigate uncharted political waters.
Previous Articles