Greg Clark: "A plan for more homes and more homeowners"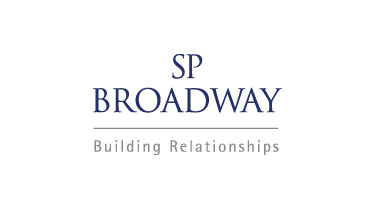 The Government's Housing and Planning Bill was debated in Parliament last week.
The Bill received its second reading on Monday, the stage when the contents of a Bill are fully debated on the floor of the House of Commons.
Introducing the Bill, Secretary of State for Communities and Local Government Greg Clark said:
''Providing the homes that our country needs is a defining challenge for all of us in this House. The Bill advances us towards that goal. It is a plan for more homes and more homeowners; a plan that the country voted for six months ago in the general election; a plan that we are now putting into effect; and a plan that offers the next generation what previous generations have been able to look forward to: a home of their own.''
The Bill is divided into six sections, of which the following are of direct interest in a planning and development context:
Part 1: Imposes a general duty on local authorities to promote Starter Homes, and imposes a specific duty – which will be fleshed out in later regulations – for local authorities to require a certain proportion of Starter Homes on sites.
Part 4: Gives Housing Association tenants greater ability to buy their own homes and proposes to fund this by requiring housing associations to sell off high-value properties.
Part 6: Legislates for planning permission in principle for brownfield sites, gives the Secretary of State new powers to require every local authority to have a local plan in place by 2017 and enables new homes to form part of applications made through the Nationally Significant Infrastructure Regime.
Whilst Part 1 changes affordable housing options on development sites, and Part 4 opens up new opportunities to develop former housing association properties, it is Part 6 that looks set to deliver the most substantial changes to the planning system: increasing the Government's direct involvement in the planning process.
The conflict within Part 6 of the Bill between retaining localism as the foundation of the planning system, and proposing new interventionist powers for the government to ensure a higher quantum of new homes is delivered, was picked up in Monday's debates. Conservative backbencher Nick Herbert MP used a literary analogy to suggest that the Treasury was behind this new move towards centralisation:
''Kindly Dr Jekyll rightly comes to the House to say that regional spatial strategies are to be scrapped, but at night the Treasury doors are unlocked and Mr Hyde emerges. He uses the Planning Inspectorate to drive up housing numbers… kindly Dr Jekyll believes in neighbourhood planning and wants to speed it up, but evil Mr Hyde is allowing a system where speculative planning applications can be allowed against the wishes of local communities.''

These are tensions we can expect to be further explored over the months ahead. The Bill passed its second reading on Monday, and now goes forward to committee stage, where it will be analysed in more detail.
Previous Articles