Housing White Paper: SP Broadway Discussion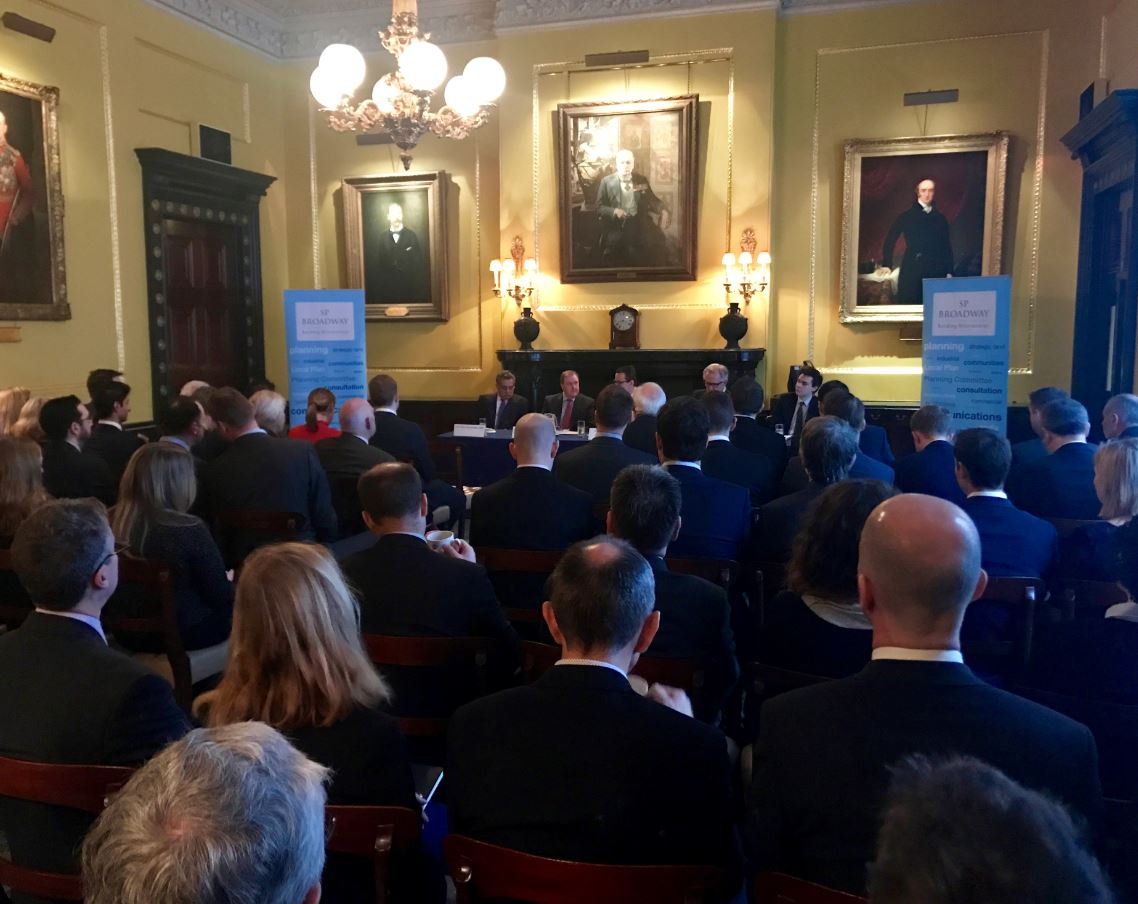 Last Wednesday SP Broadway held an in-depth discussion on the new Housing White Paper.
Simon Hoare, MP for North Dorset, Ravi Govindia, Leader of Wandsworth Council, and Steve Norris, former MP, Transport Minister and London Mayoral candidate, joined us at the Carlton Club in St James's to give their thoughts on the Paper, and its implications for planning and development.
During a two-hour discussion, with contributions from over 70 guests from the development industry, the Paper was examined in detail. Points discussed included:
• The Paper's character as a 'cementing' policy document, intended to tweak rather than revolutionise the planning system.
• The place of house-building in the Government's post-Brexit strategy, including the role immigration plays in providing the skills and workforce needed for development.
• The growing generational disparities in home ownership, and the wider social and economic impacts of this.
• The procurement system, and the way it could stifle development and regeneration projects.
Warm thanks to Simon, Ravi and Steve, and to our guests, for their contributions to a fascinating discussion.
Thanks also to Cllr Peter Morgan, Portfolio Holder for Planning on Bromley Council, who joined us on Tuesday for a Politics of Planning breakfast roundtable.
Cllr Morgan is a member of Bromley Council's Executive and his portfolio includes responsibility for planning, building control, town centres, business regeneration, leisure and culture. The largest borough in London, Bromley runs from Crystal Palace to the Kent border including the urban centres of Beckenham, Bromley and Orpington, and is ranked first in the Hot Housing Index 2016 as the most desirable place to live in London based on value for money.
In a wide-ranging discussion Cllr Morgan and guests discussed a number of issues, including the Council's efforts to boost Bromley's retail centres, the Borough's transport links, and the ongoing debates about high rise development and Green Belt development in the Borough.
Why not join us at our next event? We look forward to discussing the politics of planning with the incoming Leader of Waltham Forest Council, Cllr Clare Coghill, on 4 April. Click here to reserve a space.
Previous Articles