Sajid Javid implies policy continuity with early call-in decisions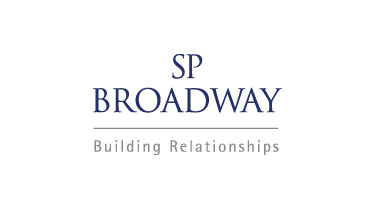 Sajid Javid MP has made a number of notable call-in decisions in his first weeks as Communities and Local Government Secretary.
The first concerned a proposed 1,000 home urban extension to Northampton, which Northampton Borough Council allocated in their local plan but then refused at planning committee. Mr Javid ruled that, as the allocation of the site in the local plan "effectively amounts to an 'in principle' mandate for development", outline consent should be given.
Mr Javid also ruled in favour of 40 new homes outside Haywards Heath, despite the proposals' non-compliance with an emerging neighbourhood plan. Mr Javid decided that ''as the Council cannot demonstrate evidence of a five-year supply of deliverable housing sites across the local authority area'', the proposals should be approved on the grounds of sustainable development.
The message to local authorities is a clear one – demonstrate five-year housing land supply through local plan allocations, and follow those allocations through with consents at planning committee. It provides further evidence of the continuity between Mr Javid's DCLG and the planning policies pursued when David Cameron was Prime Minister – then, as now, policy was centred on encouraging local authorities to take responsibility for providing new homes through up-to-date and robust local plans. It's a responsibility that the Government is keen to remind authorities of, in the run-up to its 2017 deadline for councils to have a local plan in place.
Mr Javid visited the Planning Inspectorate in Bristol on 27 July, apparently to confirm 'full steam ahead' with the approach set down by his predecessors.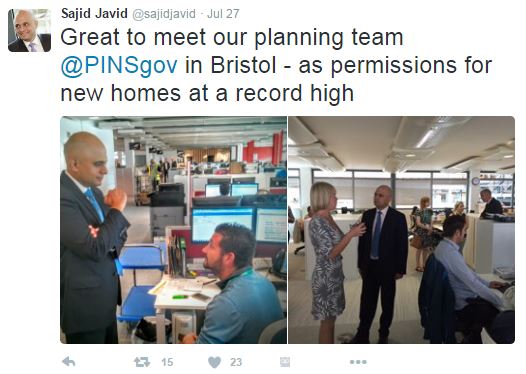 Previous Articles