Prime Minister Theresa May– what does this mean for planning?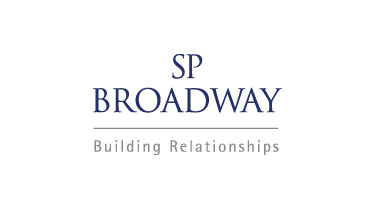 On Wednesday Theresa May became Britain's 54th Prime Minister.
Speaking in Birmingham two days before her appointment Mrs May said the UK ''needs to do far more to get more houses built''. She went on to suggest that:
''Unless we deal with the housing deficit, we will see house prices keep on rising. Young people will find it even harder to afford their own home. The divide between those who inherit wealth and those who don't will become more pronounced. And more and more of the country's money will go into expensive housing instead of more productive investments that generate more economic growth.''
How is this commitment likely to be implemented now Mrs May is Prime Minister?
Policy continuity
Radical change in the UK's housing and planning policy is not expected. Mrs May presented herself during the (brief) Conservative leadership election as the continuity candidate, saying that her mandate as Prime Minister would come from the 2015 Conservative General Election Manifesto. That Manifesto promised to deliver 200,000 new homes a year through a planning system based on the National Planning Policy Framework. Mrs May has given no sign that she intends to deviate from that path.
Certainly nothing in Mrs May's political past suggests any particularly strong views on planning and housing, which could drive her to make fundamental changes to the system. In 2014 she submitted representations as a local MP to the Windsor and Maidenhead Local Plan, saying that:
''There is a clear need to address population growth and provide more houses, but at the same time we must protect what is best about the local area including its Green Belt land, open countryside, nature and wildlife, and historic sites and buildings."
So far, so typical – of a Conservative MP looking to both support her local Conservative Council and speak up for constituents concerned by perceived threats to the Green Belt. Mrs May's one major speech on housing and planning struck similar notes. Speaking in the House of Commons when she was a new MP in 1997 Mrs May argued that ''people want homes in a decent environment with a good quality of life, not with green belt and green fields concreted over''.
Infrastructure innovation
Whilst planning policy looks set to continue on broadly similar lines, the new Prime Minister seems keen on taking a bolder approach on industrial infrastructure. Mrs May campaigned to become Conservative Leader on a pledge to implement a 'proper industrial strategy to get the whole economy firing' and has, in her first week in office, created a new Department of Business, Energy and Industrial Strategy (click here for more details). Her team have suggested that more Treasury-backed project bonds could come forward to support infrastructure projects. Expect major policy initiatives to follow, potentially involving direct Government backing for major projects – Mrs May has shown herself to be more inclined to central Government intervention than her predecessor David Cameron.
If construction runs into choppy economic waters and falters post-Brexit, could we even see those interventionist instincts apply to the sector, with further financial support from Government offered to keep house-building going? Certainly Mrs May's strong words in her Birmingham speech on the need for more new homes suggests that the political will required for such intervention could be there. In the meantime, and in the hope of things not becoming that bad, Mrs May, like her predecessor, looks to the National Planning Policy Framework and private enterprise to deliver the new homes the UK needs.
Previous Articles