UKIP re-commits to referenda on planning decisions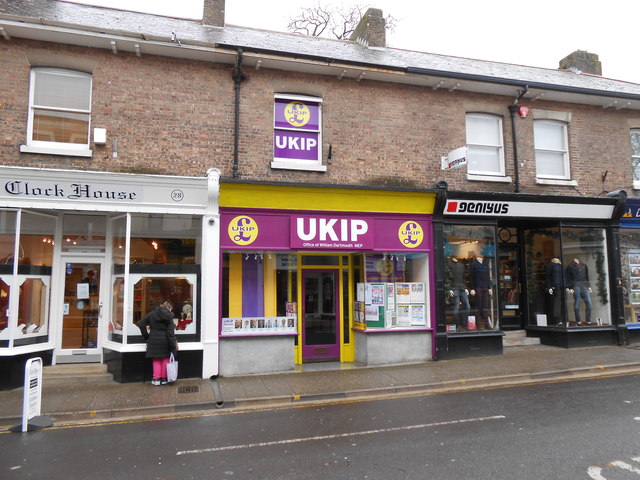 In a week overshadowed by the terrible tragedy in Manchester, political campaigning has largely been on hold – except for the UKIP Manifesto launched on Thursday.
The Manifesto has a lot to say on planning and development.
It commits UKIP to offering ''local referendums to overturn unpopular development approvals'', a pledge first made in their 2015 Manifesto, and to scrapping HS2 and the third runway at Heathrow.
Whilst the Conservatives look to the private sector to deliver at least 200,000 new open-market homes a year, UKIP puts annual national housing need closer to 100,000 and proposes a novel method of delivery:
''UKIP will establish a Housing Development Corporation (HDC) to acquire primarily brownfield sites – at existing use value and through compulsory purchase if necessary – where affordable housing is required. Planning law will be changed to enable the HDC to give themselves planning permission to build between 10 and 100 Factory Built Modular homes on an average site. Homes constructed will be sold on a freehold basis to first time buyers up to the age of 40 who are British citizens and who have a 10 per cent deposit.''
A number of very specific planning policies are proposed, including the following:
• We will amend the National Planning Policy Framework (NPPF) to give ancient woodlands 'wholly exceptional' status, putting them on a par with listed buildings, registered parks and gardens, and World Heritage Sites.
• We will mend planning legislation in order to make play spaces compulsory in housing estates, and to promote nursery or crèche provision in developments such as shopping centres and office blocks.
• We will also require new developments to use permeable or porous surfacing materials for single-storey, ground level domestic car parking and front gardens, so rainwater can drain away to help prevent flooding.
With the Conservatives and UKIP tussling over the votes of the 3.8 million people who opted for UKIP in 2015, this is a Manifesto that squarely sets out to tempt anti-development voters into the purple corner. This planning and development focus is markedly different from the Conservative Manifesto, which has little to say on housing delivery.
However it is of course the latter Manifesto which looks set to become the blueprint for a new Conservative Government. If the polls are right…
Watch out for our final General Election update shortly before polling day.
Previous Articles